Projects
Levitation by Electromagnetic Force
(pdf)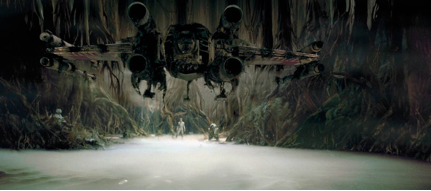 Levitation concerns pushing an object with a force, (normally) to counteract the effects of the gravitational pull on the object. Different forces can be used to produce it but the underlying principle is always the same. Various areas such as biology, civil engineering and space exploration in their research use levitation techniques. As an example, in biology optical tweezers can be used for studying microscopic cells and their constituents and in civil engineering magnetic levitating trains are being used in transportation.
This project will consist of levitating an object of small mass inside a (vacuum) chamber using various means and techniques. Students will develop a prototype of the aforementioned levitating structure and acquire theoretical background of the phenomenon, with focus on the development of an experimental prototype.
Talk to a flower to become a part of the Internet
(pdf)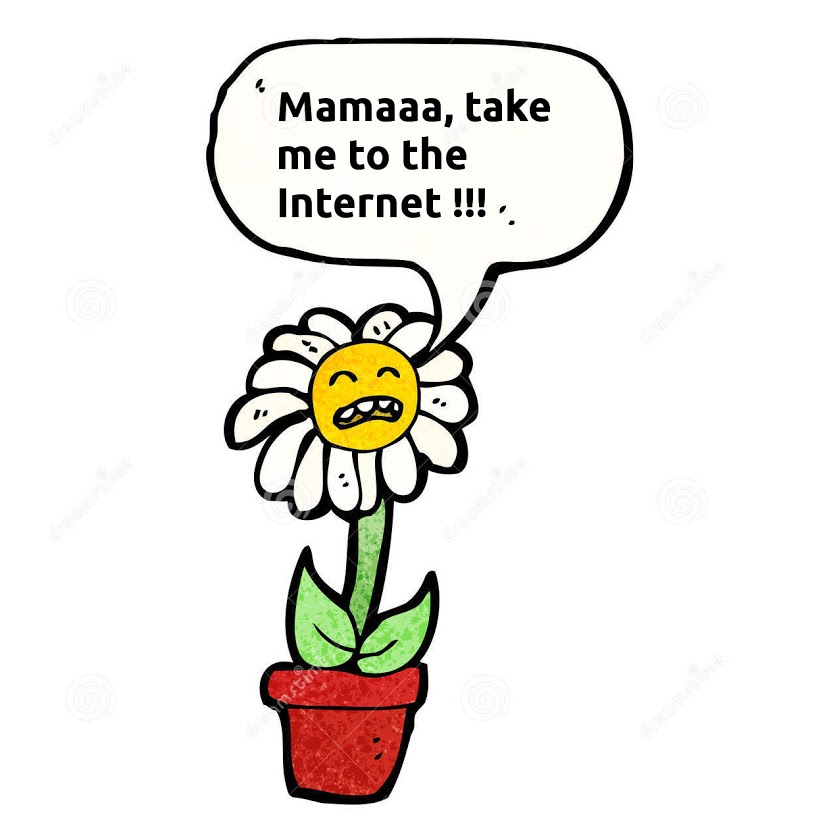 The Internet is growing everyday and new "Smart" Objects are now capable of interacting with it. We can blindly trust them or understand them and personalize them to suit our needs. We use the Internet for many of our everyday tasks without knowing how it works. Opening this black box and adapting it for new purposes is the job of computer networks researchers.
This project will be about communicating with flowers: how flowers can produce data and communicate with the Internet. We will plug some cables together, connect various sensors and make them communicate with each other. More generally, we will see how to produce data and numerical content and how all that can be integrated with the Internet. There will be discussions about Internet, privacy, open-source, and many more! We will build a prototype with easy to find products and personalize it, step-by-step, to suit our needs.
DNA and genetic engineering – Bioluminescent bacteria?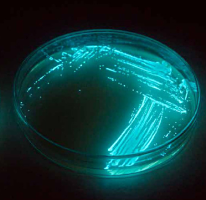 Have you ever seen the sea glowing? Or wondered why the fireflies glow? The answer is in the bioluminescence, which is the production and emission of light by a living organism. In order to talk about bioluminescence we have to start from the beginning, and it starts with a molecule of life – DNA. DNA molecule is built out of nucleotides and the important information arises from their sequence. The majority of information stored in human DNA consists of genes that code for proteins. Some organisms such as bacteria can be easily modified and therefore produce the proteins of interest. What will happen, if we want to make a bacteria produce a protein, the kind of protein which is involved in light emitting reaction but isn't coded in its sequence? Is it possible that it'll start to glow? That's exactly what we will try to do! Observing bacterial transformation will demonstrate the power of genetic engineering. This is important because it will help us to answer many important questions using a simple example.
Our observations will demonstrate the relationship between the genetic constitution of an organism and its physical attributes and also change in phenotype. The experimental task is to create a luminescent population of bacteria by introducing a plasmid into bacteria. We will modify the bacteria to produce luciferase (the enzyme that catalyzes the light-emitting reaction) and enzymes that produce the luciferins (the substrates for the light-emitting reaction). Also we will learn about the PCR, various sterile techniques when working with bacteria, and if there is time left maybe do some side experiments!
We are our choices – How do cells make decisions?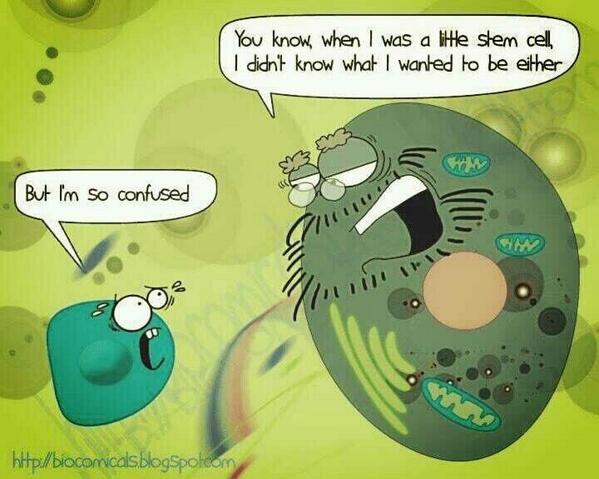 The cells in our body constantly have to adjust to us: Are you doing orts? Are you eating? Do you have a little wound? Every time something changes, cells have to adapt or protect themselves to the new situation. To be able to deal with their surroundings, cells have to make decisions constantly. And when cells do not respond correctly (when they are too fast, too slow or not responding at all) this might lead to diseases. Therefore, it is important that we understand how cells make decisions upon a changing environment.
In this project, we will use bacteria as model organisms to study cellular decision-making. We will have to use all our scientific skills to answer some of the urging questions in modern biology. For example, what will bacteria do when they are stressed? Or what will they do when they have the choice between different nutrients? Along the way and with the help of a variety of techniques from biochemistry and molecular biology, we will discover different mechanisms cells can use to adapt to their environment.
Electric and magnetic guides and applications
(pdf)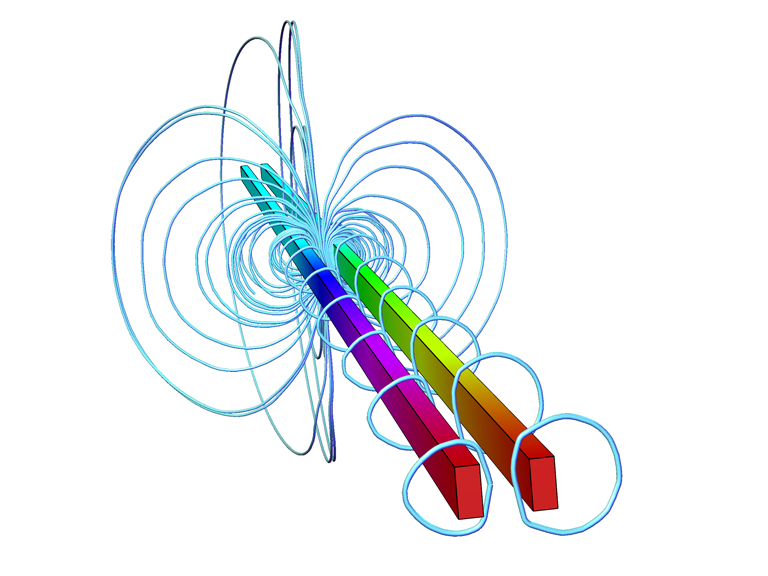 The study of atomic and molecular ions is a major part of the field of atomic and molecular physics. Their internal quantized energy structure is applied in the area of quantum computing. Such applications rely heavily on controlling the motion of ions in laboratory conditions. The control is achieved using electric and magnetic fields, as they can easily be generated and very finely tuned to enable precise control. One such controlling device is a guide - a system of electrodes and magnets that guides an ionic cloud with a given initial velocity along a linear or curved trajectory. Though their internal nature is quantum-mechanical, their motion through the guide is well described "classically" and can be simulated according to Newton's equations, as one would do with macroscopic objects.
During the course of this project, we will build geometry of a guide using electrodes and magnets to manipulate a macroscopic projectile simulating such a process using ions in an actual physics experiment. The design of the setup will be assisted by a computer simulation in Comsol Multiphysics - a finite element simulation tool that will provide us with the necessary input for our setup. After performing the experiment, we will compare its results with the predicted outcomes and subsequently vary the configuration of the experiment. Goals of the project include introducing the concept of guiding forces in atomic and molecular physics, learning how to evaluate a physics simulation in Comsol Multiphysics, and using such simulations in designing experiments.
Genomics age: Reading and understanding our genomes
(pdf)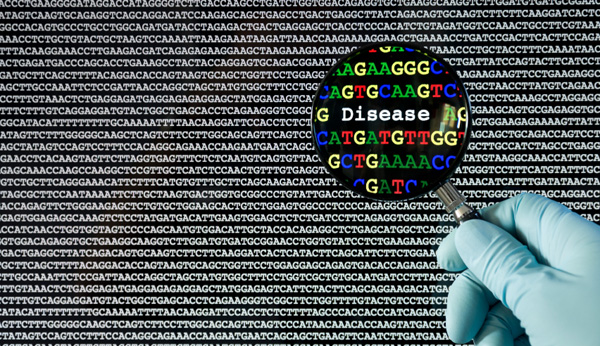 Only two decades ago, genetics, the study of genes, was considered to be amongst the most popular 'jobs of the future'. Today, we study not only genes, but also the whole genomes. We live in a genomics age. Knowing the complete genomic sequence allows novel approaches to long-standing problems. For example, studying gene networks rather than individual genes has provided novel insights into biological pathways underlying diseases. In cancer, such studies improved the diagnostic process and offered new targets for therapy. Genetic testing for rare inherited mutations, such as BRCA1 and BRCA2 mutations, has been successfully incorporated into clinical practice. Since 2005, Next Generation Sequencing technologies have enabled a >100,000-fold reduction in the cost of DNA sequencing, such that many thousands of individual human genome sequences are being generated, enabling accurate interpretation of personal genomes, particularly in the context of medical genetics.
In this project, we aim to trace genomic variations between a healthy and tumor tissue. In the first part, we will familiarize ourselves with sequencing techniques and learn to analyze their outcome: short reads. For this purpose, we will first manually align short sequences to a much longer sequence, to mimic the alignment process of short reads to a reference genome. Then, we will perform a similar task on real mithochondrial genomes coming from tumor and healthy tissues. We will perform basic quality filtering and map these reads to the reference genome. In the second stage of the project, we will identify the genomic differences between the pairs of the genomes. We will use various databases to identify the genes (and their functions) associated to the changes we observed.