Projects
MELT IT TILL IT'S HOT - THE SCIENCE OF DELICIOUSNESS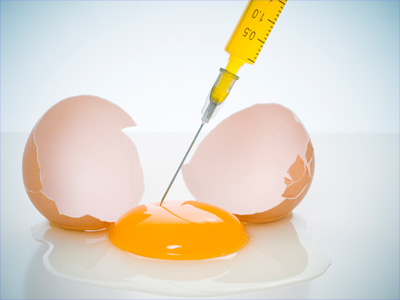 Did you ever sit in a class wondering 'why do I have to know what atmospheric pressure is' or 'who cares how to calculate the volume of a sphere'? Well, no matter what you do: science is omnipresent. Have you ever noticed how when you boil an egg, egg white goes from slimy and transparent to firm, white matter? This phenomenon is caused by denaturation of egg-white proteins. The heat coming from your stove denatures proteins by disrupting bonds that held molecules in shape. In the case of hard-boiled eggs, the proteins clump together and solidify, causing the egg white and yolk to harden. Of course, even without this knowledge, people have known how to boil an egg for centuries – but in the last couple of years, we started understanding what causes some dishes to taste great and some to be awful. Scientific knowledge enables us to improve and develop recipes using science. This is how molecular gastronomy was born and many new delicious meals could be served.
In this project, we will try to figure out why some good old-fashioned cooking techniques actually work. We will start with disentangling the science behind techniques ranging from phase transitions to protein-stability. Also, we will use modern molecular cooking techniques to see if we can develop some surprising new dishes and flavors! After that, we will do some food-based experiments, to finally put our culinary knowledge to the test in a grand finale.
INVESTIGATION OF AERODYNAMIC PROPERTIES
(pdf)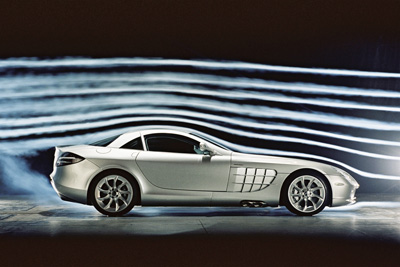 Aerodynamics studies the motion of air and, today, it is one of the most important driving factors in the design of many products like transport vehicles, buildings, bridges and many more. Every shape is special for itself and every shape's feature has certain influence to its aerodynamic properties. If the evolution of car design is considered, it can be noticed that in the beginning cars had a "box" shape, featuring lots of "sharp" edges. In the 40's cars were curved and took on the "teardrop" shape while in the 70's design returned to a "box" shape. Aerodynamics was known before the first cars were produced but its influence on the design was minor because of small driving speeds and no concerns for the fuel consumption. Car design was governed by fashion. Today, cars are designed to incorporate optimized aerodynamic features to improve the car's aerodynamic parameters, making an "aerodynamic shape".
Aerodynamics is a subfield of fluid dynamics which is one of the most complex physical phenomena. Fully describing the flow of the fluid is still on the list of the unsolved mathematical and physical problems, making it a "million dollars" question. During this project, the theoretical concepts of Bernoulli and Navier-Stokes equations will be presented to explain the physics, logic and complexity of the fluid flow. The aim of this project will be to understand how the shape of an object influences its aerodynamic properties with the use of a wind-tunnel testing rig to measure the aerodynamic properties and a 3D printer to manufacture test objects. Computational simulations will be presented to show the latest aerodynamics research methods.
Discovering the Laws of Physics with Artificial Intelligence
(pdf)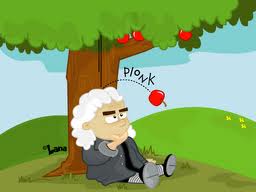 Since their advent, computers have had a great impact on how science is conducted. Nowadays, it is unimaginable to unearth the hidden information of experimental data in the natural sciences without the assistance of computer programs. Instead of merely utilizing computer programs to assist in evaluating experiments, one can also integrate computer programs into the scientific endeavor more thoroughly by writing computer programs that simulate real world phenomena. For example, the scientific discoveries made at the Large Hadron Collider in Geneva, Switzerland would never have been possible without simulations. A more novel stream of computers assisting scientists in their work is the 'artificial scientist' or 'robot scientist'. The goal here is to leverage artificial intelligence to discover laws of nature that reign one's experiments. These laws are, given the complexity of experiments, not perceivable to humans but can be found by computer algorithms.
In this project we are going to investigate the interplay between physics and computer science. To this end we will approach this symbiosis from two different roads. On the one hand, we are going to simulate simple physical systems like a bouncing ball or the harmonic oscillator. This includes transforming the laws of physics that describe these systems into computer code. On the other hand, we are going to use these simulated experiments to investigate how one can learn the laws that govern physical system. In other words, can we learn from data provided by our simulations the theoretical laws that produced the simulations in the first place?
Meteor light curve modeling
(pdf, code)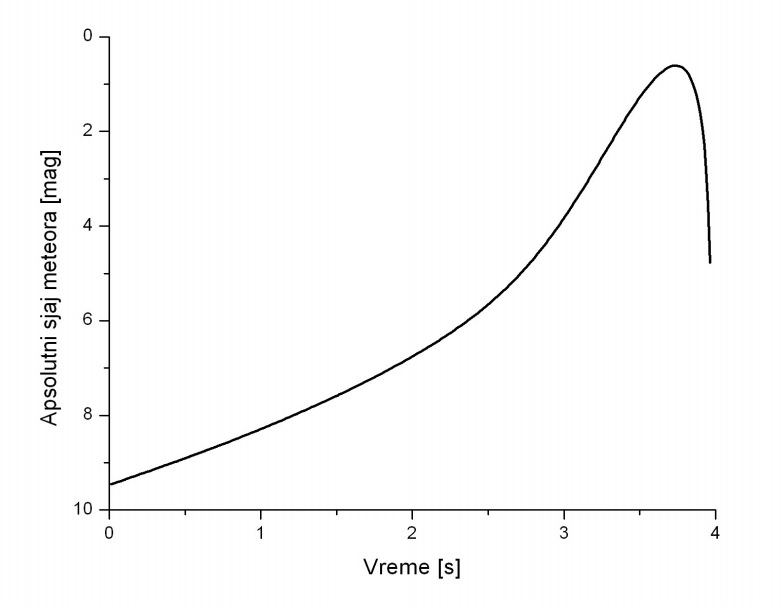 The phenomena of meteors can be studied within different fields of meteor science. One of them is meteor physics. In this field, scientists are trying to model the flight of a meteoroid through the Earth's atmosphere, to understand the physics of processes which are dominant during this event, and to find more information about the meteoroids analyzing observed light curves and meteor spectra in the frame of used theoretical models and numerical simulations. The most simple approach to modeling meteor light curves and the base for almost all the other models is a so-called single body theory. In single body theory, just conservation of momentum and energy principles can be used to derive the equations which can describe the meteor phenomena in the terms of meteoroid mass loss and decceleration, as well as in the terms of a meteor light curve. The goal of this project is to model a meteor phenomena in the frame of single bodytheory, and to analyze obtained light curves in respect to the different initial parameters of meteoroid (mass, mass density, velocity).
Using numerical methods for solving the equations of single body theory, students will learn the basics of one simple meteor physics theory, they will learn what modeling in physics and astronomy means on the example of meteor phenomena, as well as some numerical and programming techniques which are often used for similar purposes. Also, they will learn how to analyze the data from numerical simulations and how to connect them to the observations in meteor astronomy (which is just an example for a more general paradigm).
Internet meets the human genome
(pdf)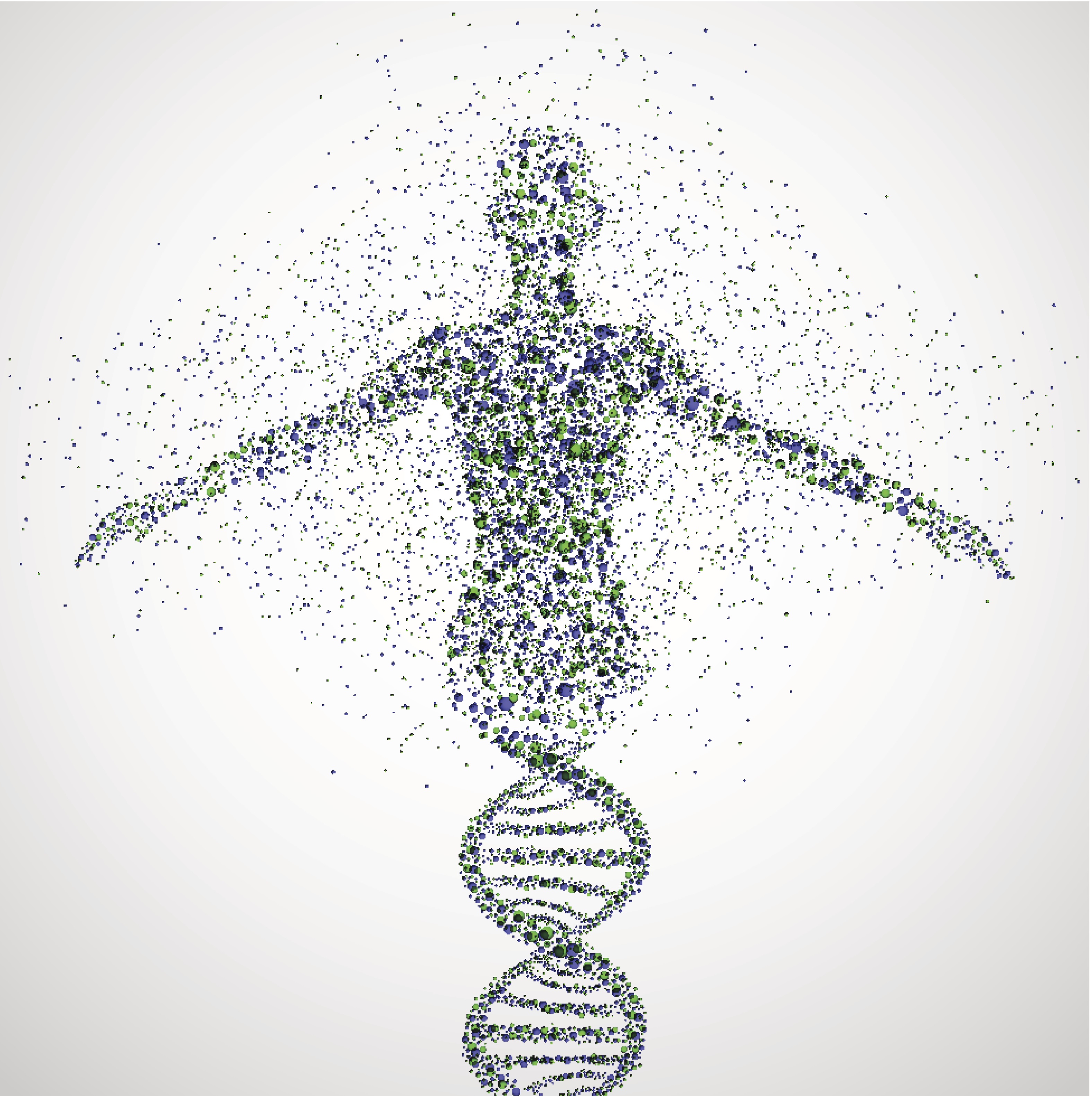 If I ask you, would you be intrigued to get your genome sequenced, what would be your answer? Would you be happy to access the hidden genetic secrets of your genome, or would you prefer not to know? Humankind reached the point when it is fairly easy and cheap to obtain the sequence of the human genome – you order a package online, provide the company with your biological material (saliva), and within a month you can access your genetic info online. And then what? What can you do with your genetic information? Well, google it!
The Internet is a miraculous source of information today, but a careful interpretation of obtained data is a MUST. In this project we will interpret the results of 23&me genotyping procedure for 3-5 individuals. To analyze these genotypes a publically-available information and databases such as OpenSNP or PGP (Personal Genome Project) will be used. We will dive into the world of the human genome and potentially (a) analyze the genetic structure of present human populations, (b) identify and annotate regions of the genome that might be similar to ancient human genomes, or (c) focus on genetic variation and its connection to personalized medicine and genetic counselling.
Busting hand microbiota
(pdf)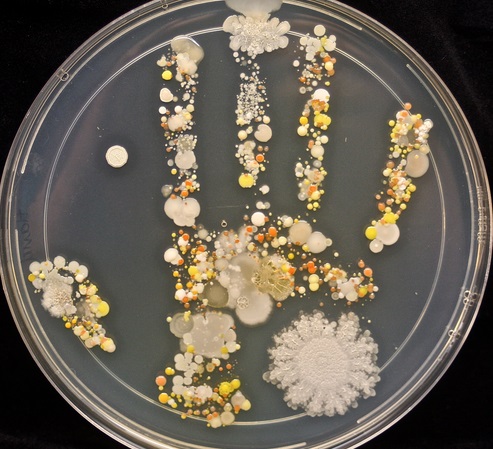 The term skin microbiota refers to the collection of microorganisms present on the human skin. Human skin microbiota comprises all three domains of life (bacteria, fungi and archaea) and the microorganisms are able to colonize many different sites, also called "niches" of the skin. The microbiota functions to protect human skin, for example by preventing the colonization of pathogenic microorganisms and triggering the immune system. However its dysregulation might lead to different skin diseases, such as psoriasis and acne. So what can we do to protect ourselves from the vile bacteria? We can use soap! One of the most effective measure to prevent hospital infections is hand washing. But how effective is this?
The goal of this project is to identify differences in hand microbiota composition due to hand washing using soap. We will start with the cultivation of bacteria on our hands, before and after washing with soap. We will follow up on these bugs and characterize them based on morphology, biochemical properties and antibiotic resistance. Furthermore, we will use further molecular biology techniques to finally identify hand microbiota, especially those gone mad.