Projects
The fascinating world of glowing proteins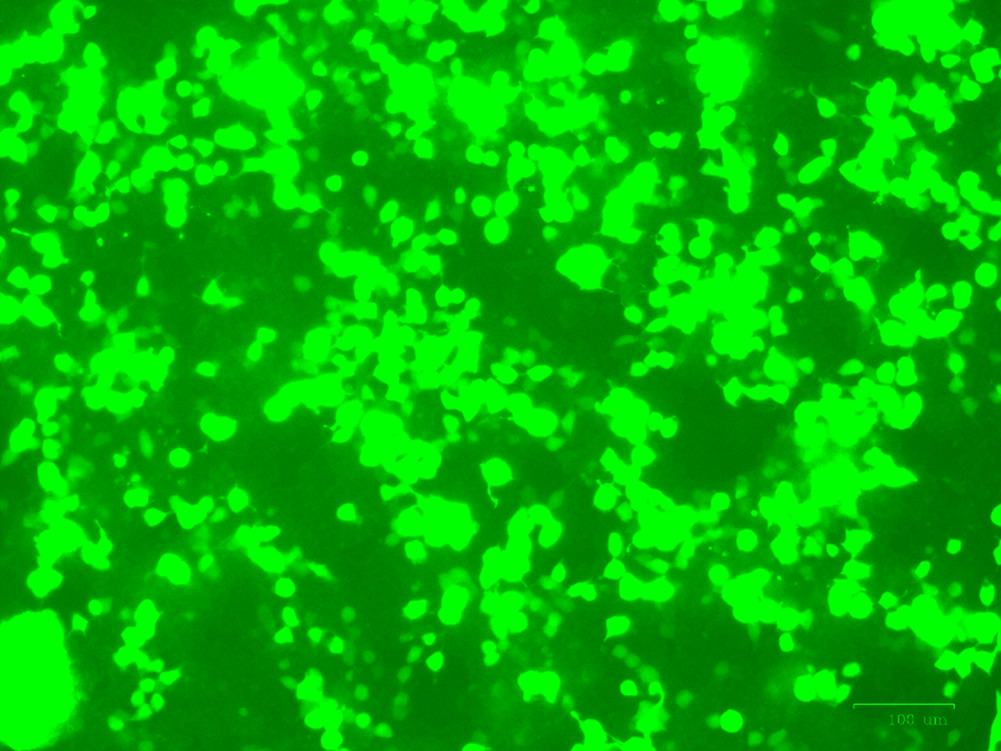 Proteins are the large biomolecules that comprise a long chain of amino acids. Proteins perform various functions in organisms for example: DNA replication, transcription, translation, metabolic reactions, transportation, and many more. Some proteins have unique characteristics, such as fluorescent proteins. They fluoresce upon exposure to light. The discovery of the first fluorescent protein called Green Fluorescent Protein (GFP) in 1961 paved a new era in cell biology. This allowed researchers to apply molecular cloning methods to tag GFP to various cellular proteins and monitor their activity in living systems. Various homologs of GFP are available these days.
In this project, we will apply molecular cloning techniques to study GFP. First, we will clone the GFP in a plasmid. For that purpose we will amplify the GFP and a plasmid backbone. Afterwards, we will do the restriction digestion of the PCR product and a plasmid backbone and ligate the GFP gene into a plasmid backbone. Then we will transform the plasmid into a bacteria and let them express the GFP. Using microscopy we will observe the fluorescent bacteria. Along with that we will learn the basics of media preparation, bacterial culture, agarose plate preparation etc. Then we will try to look at the structure of the protein using bioinformatics tools. Throughout the project you will learn various molecular cloning techniques.
Dark Patterns - How to create addictive technology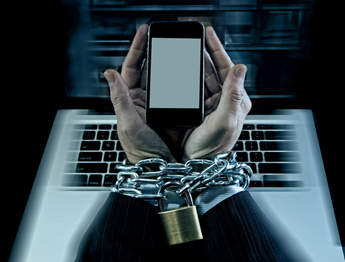 Ever open an app and spend much longer on it than intended? Millenials spend an average of 3.2 hours per day on their phones. That's a full day each week! Most digital applications like Instagram, YouTube, Snapchat and WhatsApp are specifically designed to be highly addictive. Designers use consumer psychology to understand, manipulate and control people's behaviour. Consumer psychology is a field which examines why we buy products and services and how we use them. Learning about this field allows you to become more aware of the ways in which products and services you encounter regularly influence you.
In this project, through the lens of consumer psychology, we will examine the many techniques and tricks or "dark patterns" that designers use to keep people engaged with their product or app as long as possible (typically much longer than intended). We will do fun activities and create and carry out experiments designed to convey relevant psychological concepts. Then, ultimately, you will dive in and design an app prototype using all the features and techniques we have learnt. By the end of the project, you will be an expert on the methods being used to get and keep you hooked on digital products and will be better equipped to resist these strategies in the future.
Tackling disease with single-cell genomics and machine learning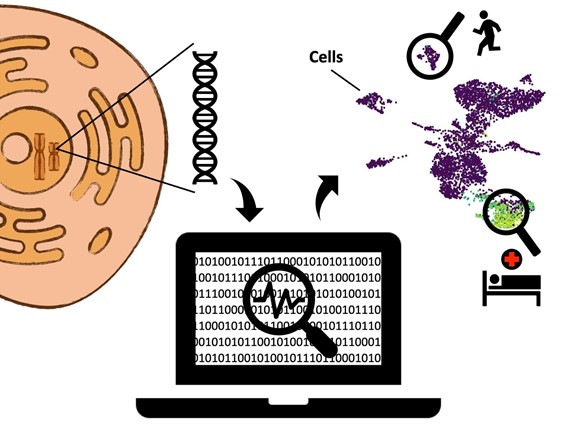 Have you ever truly realized what your body is made up of? It is trillions of cells interacting with each other forming bones, muscles, organs and even an army of immune cells defending us against pathogens. It's astonishing that this incredibly complex system is functional, but things can go wrong. We can get sick, and sometimes this leads to a complete failure of the system. But what actually happens when we get sick? In every case, it is certain cells in our body that get infected by a pathogen or don't function properly leading to severe inflammation or diseases like diabetes and cancer.
In this project, we will deep dive into the field of single-cell genomics, which uses cutting-edge technology to profile thousands of cells taken from healthy donors and patients. The most popular technique in this field is single-cell RNA-sequencing, which measures the expression of all (>20 thousand) genes in each individual cell. This generates huge amounts of data that we can only analyze using high performance computing and machine learning algorithms. After a quick intro on programming and the link to math and biology, we will use the programming language Python to perform data quality control and identify cell types and cellular pathways that play key roles during Covid-19 infection as well as chronic inflammation of intestinal tissue. Our discoveries can then serve as starting points for new medical therapies. In a nutshell, we will link biology and data science to discover the secrets of what heath means and what can happen when our system is challenged by disease.
Giving attitude – can opinions be changed?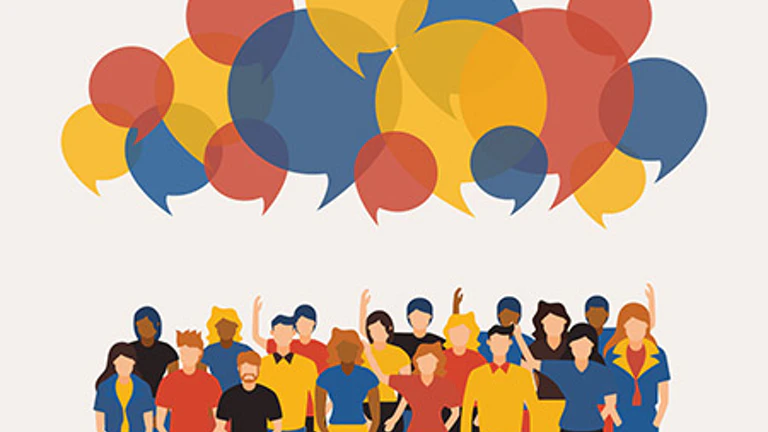 Today, we are faced with an overwhelming political and moral polarisation in our society. Opinions are getting radicalised and are being more diverse than ever. Learning about what goes into forming an attitude or an opinion can give great insight into the way people think or learn. This way, we can also understand the media world better and it's part in the forming of the narratives of many social currents and try to shield ourselves from unreliable news and information sources. When we reach an understanding of these mechanisms, we can try to build a more understanding society and even develop a variety of social programmes which can help to prevent stigma, prejudice or any other kind of negativity surrounding unfounded opinions.
In this workshop, the participants will be able to learn about psychology as a science, especially social psychology, and its many forms of research methods including experimental, non-experimental and qualitative methods. They will conduct their own experiment, write a scientific paper based on their findings, identify all the threats that can compromise the validity of their results and be introduced to basic statistical knowledge used in social sciences research. Learning about the way attitudes, opinions and prejudice are formed is also included in the workshop. In the end, participants will plan their fictional programme to fight misinformation, fake news and fight injustice. They will also design a brochure on the same topic.
Backyard physics: construct your own particle detector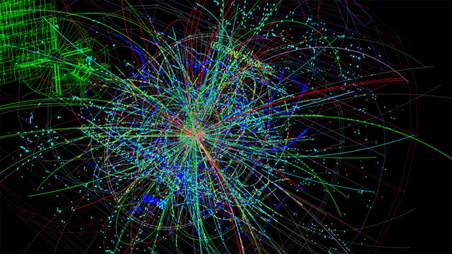 Throughout all of mankind's history, one of the central questions was the structure of matter and reality. This issue was mostly unresolved until the 20th century, when the Standard Model of particle physics answered a lot of the questions, but also opened more sophisticated challenges and opportunities. While knowledge about the building blocks of the Universe is its own reward, humanity as a whole also profits from direct and indirect discoveries, often in unforeseen ways. For example, the modern Internet is the result of a need for networking and sharing data between scientists at CERN. In addition, contemporary particle accelerators are extremely large and involve thousands of people working together in various ways, including theorists giving predictions, computer scientists developing algorithms and software, technicians and experimental physicists working on the detector itself etc.
The goal of this project is to simulate all those roles by constructing a particle detector from easily obtainable materials, like copper wire and fish tanks, and obtaining some rudimentary measurements. Since it's impractical to build a big accelerator in a few days, the detector will mainly observe naturally accelerated particles found in cosmic rays. Detections will be filmed with smartphones and processed using computers and free software. At the same time, in order to understand our results, we're going to learn as much theory as time permits, which includes some underlying math and physics, types of particles and interactions, and methods of data analysis.