Projects
Nanotechnology – it's a piece of cake!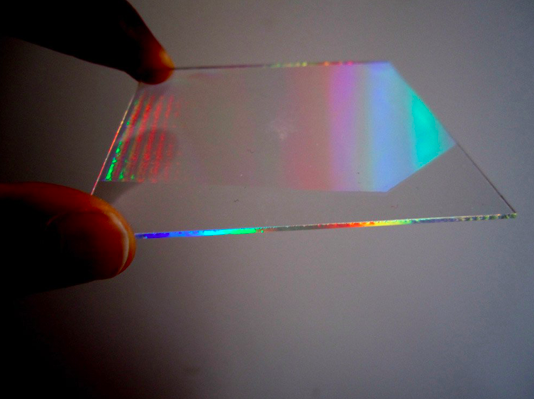 Nanotechnology is hailed as having the potential to increase the efficiency of energy consumption, help clean the environment and solve major health problems. The research in nanotechnology ranges from extensions of conventional device physics to completely new approaches based upon molecular self-assembly, from developing new materials with dimensions on the nanoscale to direct control of matter on the atomic scale. Its applications are diverse, spanning from medicine and biology to physics and engineering. In order for nanotechnology to be easily accessible to the research community and the private sector, new, simple and low-cost-of-entry methods are needed.
In this project, we will explore a simple fabrication method for nanotechnology. We will use the glass poling technique and electric field assisted dissolution of metals to create and modify various glass samples. By using high temperature and voltage (an oven and a voltage source), we will modify the mechanical and chemical structure of the glass substrates with and without a metal nanoparticle layer thereby introducing surface patterning. Students will learn about different glass compositions, ion transfer, nanoparticles and their optical properties. The focus of this project will be on experimental work and the expected result will be a simple method for micro and nano structuring.
The key to our consciousness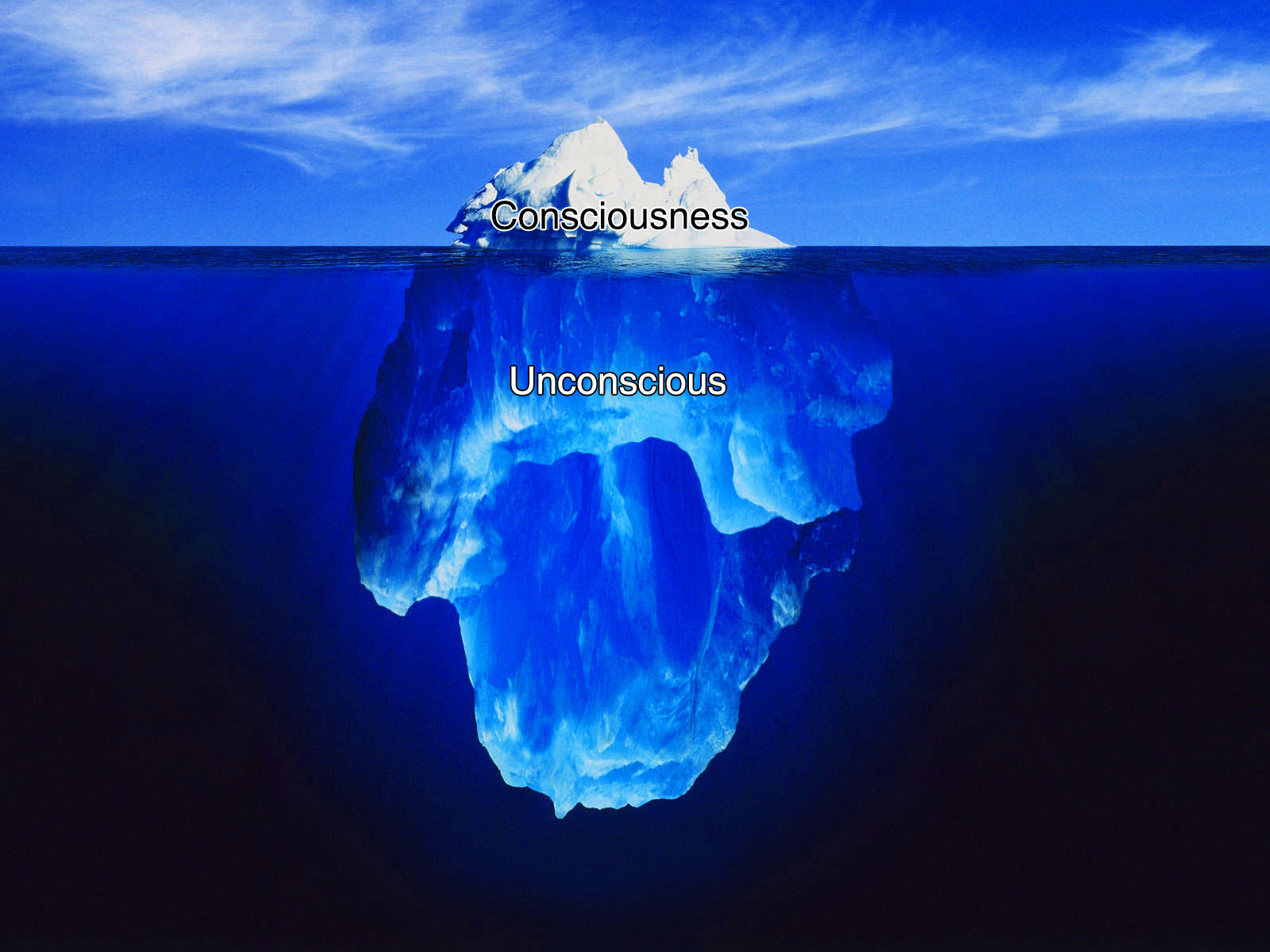 Consciousness has always been one of the big mysteries of humankind through the ages. Firstly studied by philosophers, it is only recently (~1990) that science started to take interest in it with the emergence of cognitive sciences. Today, we understand better what consciousness is and we define it mainly as the function that allows us experiencing subjectively information that the brain receives. We call that conscious access. The studies on this topic showed that we can do many things unconsciously, like for example simple arithmetic tasks. Moreover, we can understand better some pathologies like the vegetative state and even schizophrenia. Yet, while we are always pushing further the frontier between the unconscious and consciousness, we are still not sure what is the advantage of being able to report subjective information. So, can we build a simple experiment where we would assess what is the purpose of consciousness?
The goal of this project is to build a behavioral experiment using Python and one of its library: PsychoPy. Firstly, we will learn core knowledge about cognitive sciences by testing ourselves on psychophysics experiments and analyzing the results using simple statistical analysis. Secondly, we will improve one of these experiments and thirdly see how we can modify it in order to study the limits of unconscious processing. Thus, this project will cover entirely what makes science, from criticizing a study to producing new results.
Analyze my.DNA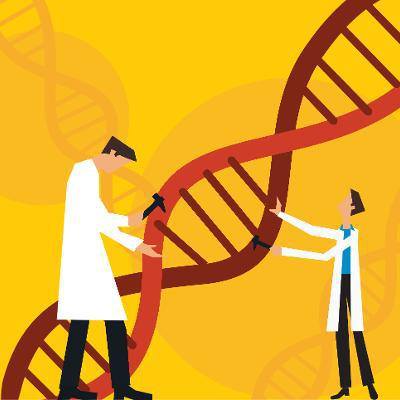 It became fairly easy and cheap for all of us to obtain our genome, or at least parts of it - you simply order a genotyping test online and send your biological material (saliva) to the selected company. Within a month, your genotype (genetic info) is accessible online. What can you do with this information? Some companies provide an info about ancestry, traits and phenotypes, or even genetic health risks. Other companies do not provide any additional info – at least not free of charge – although bioinformatical analyses are needed to get to know your genome.
Which genetic health risk tests are available on the market at the moment? How accurate are the results of direct-to-consumer tests? Are they up-to-date with the recent scientific discoveries? Which additional analyses of the human genotypes are available? To answer these questions, we will use the Internet - a miraculous source of information today. We will identify direct-to-consumer tests for various traits and diseases. We will analyze differences between companies' offers. We will go deeper into the scientific literature about disease susceptibility and genetic background for various human traits inorder to improve the current tests (for example, by stratifying analyses according to the population structure). We will analyze publically available human genotypes. We will incorporate our programming scripts into the myDNA R package, and write how-to manuals. This will make the result of our project open-source, e.g. our scripts will be freely available to anyone who wants to analyze their genome.
Machine learning to solve a math problem in seconds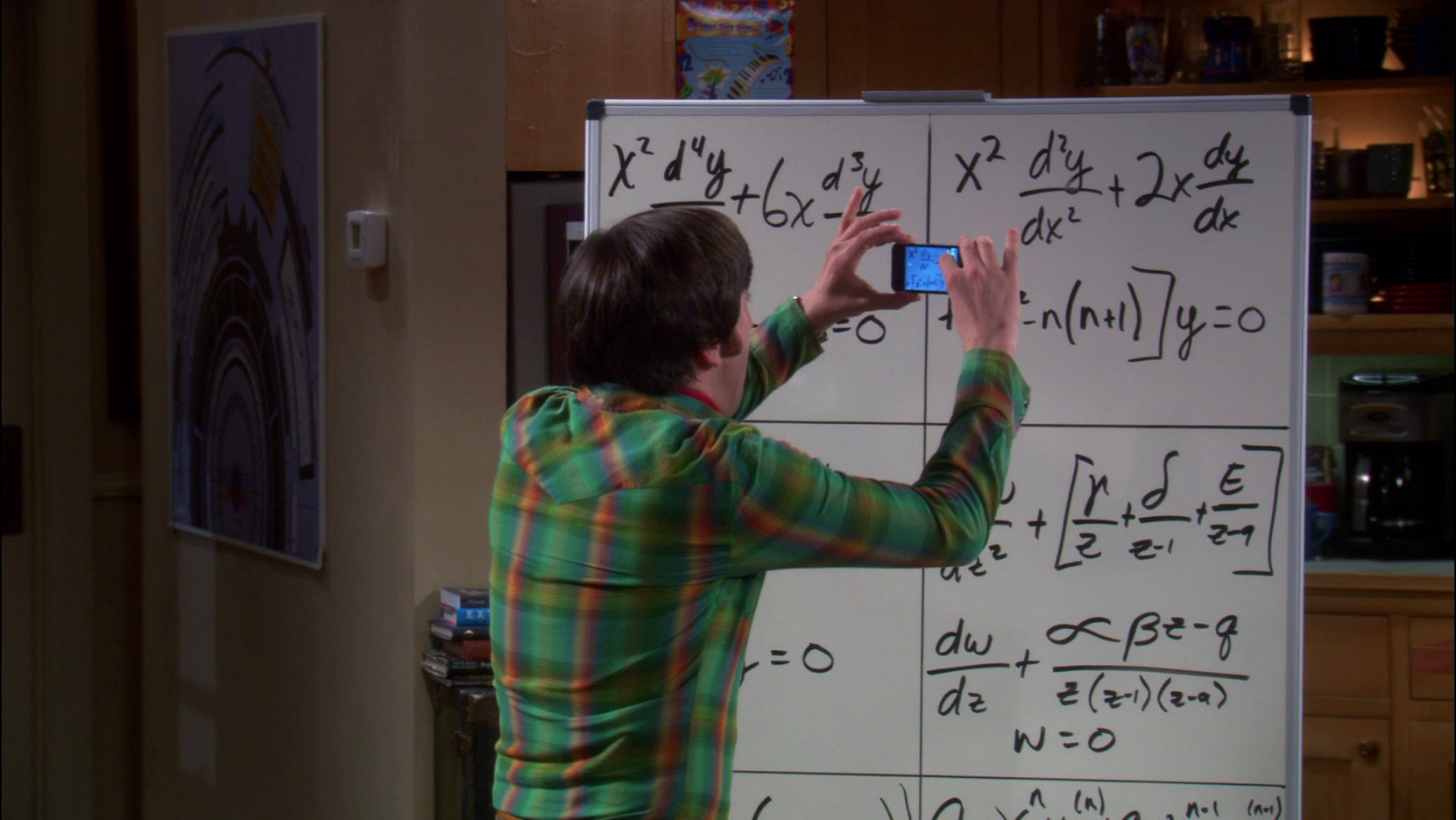 Machine learning is all the rage nowadays, in various industries and the general public. Not without reason, of course - it has been shown that machines can outperform humans on various tasks such as understanding the content of an image, translating languages, medical diagnostics and many more. This is still mostly an unexplored territory with many problems yet to be solved, which is going to tremendously change our lives.
In this project we are going to analyze the task of scanning and solving math problems. We will investigate how we can do it using various machine learning algorithms. We will create an app that takes an image of a math problem, create a machine learning model that reads a math problem presented on the image, and create a simple math problem solver that will return the solution for the given problem. We will analyse different machine learning algorithms and get the sense of their advantages and weaknesses. We will also discuss whether this kind of app is a learning or cheating tool and what it has to offer to a student in order to become their everyday tool. Using this interesting problem we will demonstrate how machine learning can nowadays be applied in various tasks that a few years ago seemed impossible for computers.
The Rise of the Superbugs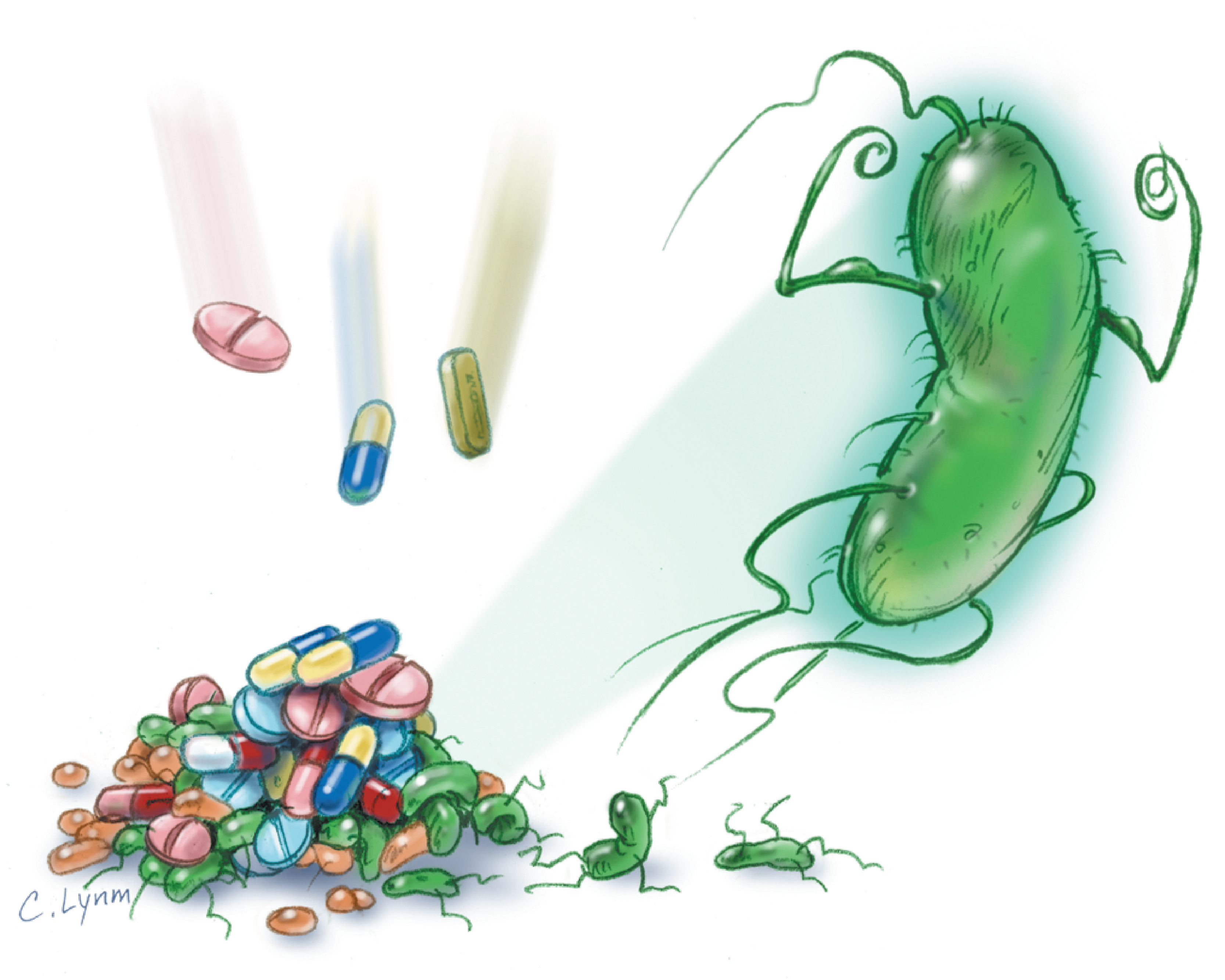 According to the World Health Organisation (WHO), antibiotic resistance is one of the biggest threats to global health, food security and development. Without urgent action within years we could be living in a post-antibiotic era, where minor injuries and infections could be fatal.
In this project we will explore the defense mechanisms bacteria employ to avoid harm from humans' medical weapons. We will discover where bacteria come from, how they become resistant and ways in which we can use their skills to our advantage.
Using traditional bacterial culturing methods we will grow our own bacteria and elucidate what can make or break our cultures. Students will design a study to uncover the mechanisms behind acquired antibiotic resistance. After exposing the bacteria to different environments and conditions we will analyse the grown bacteria and perform statistical tests. Meanwhile we will make our own, useful, resistant bacteria by transforming them with resistance genes. We will discuss how these bacteria can be used as mini-machines in the laboratory. Finally, we will debate what the future of the human-bacteria relationship could, or should, be.
The Butterfly Effect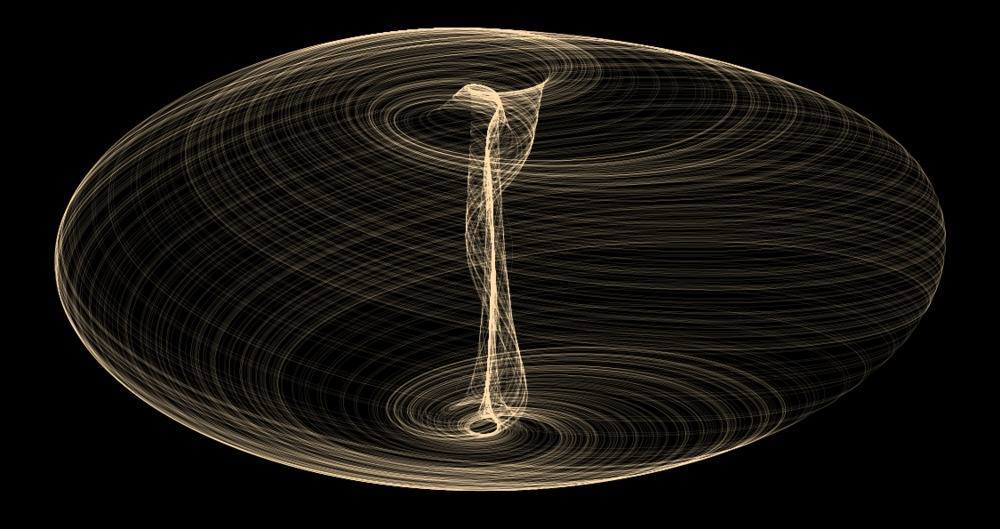 When we look at all the different areas of science, it is sometimes hard to see similarities between them, especially when comparing natural sciences with social sciences. But there is one question that can be posed in all of them. The question we are referring to is time evolution, or how systems change over time. This question is very important since it allows science to predict how a given system will behave and can be applied to different fields of research. For example, we might be interested in how long some kind of machines are expected to work properly, or we could try to predict the behavior of financial markets. Weather forecasting is one more example.
In this project we are going to study the underlying principles of time evolution that can be later applied to any kind of system. It turns out that time evolution can always be described by a set of some equations. The problem is that in most cases, these equations are so horrible that we have no hope of writing the general solution for them. Here we are going to try and understand the behavior of the solutions without solving the equations. As long as we are not interested in specific numbers, this will allow us to qualitatively describe what happens to some system. At this point you might ask why we do not just plug the equations in a computer and get the solution that way. The problem with that is that these equations have infinitely many solutions and the computer cannot possibly compute all of them. But, if we know qualitatively what happens, then we can tell the computer which solutions we want and that is something the computer is able to do. In summary, we could say that in this project we will try to do math with a minimal amount of computation as possible.