Projects
Exploring the Genome Architecture with Next-generation Sequencing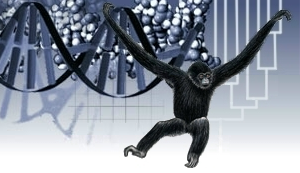 One of the breakthroughs in molecular biology was the discovery of the genetic code, because DNA of every organism hides important information dictating not only its future, but also revealing its ancient evolutionary past. Nowadays we are facing a rapid development of the new generation sequencing, followed by a multitude of novel applications in biology and medicine. For example, it is possible to sequence several human genomes in a matter of days. The ability to sequence the whole genome of many related organisms has allowed large-scale comparative and evolutionary studies to be performed that were unimaginable just a few years ago. In terms of evolution, the next generation sequencing enabled us to investigate depth of information beyond the capacity of traditional DNA sequencing technologies and therefore showed that variations in the genomic structure, such as variation in copy numbers and inversions of DNA sequence, are a major source of human evolution and phenotypic variation.
In this project participants will be exposed both to the "dry" and "wet" molecular biology. First, they will learn to use bioinformatics tools to assess large scale data. The starting point will be genome and transcriptome sequencing data of different primates, and the main task will be to use given information to find structural variations such as deletions, duplications and translocations in the genome of the respective species. Further on, we will move on to the lab and experimentally validate the existence of interesting candidates by PCR and gel electrophoresis Finally, in order to understand how variations in the genome architecture may lead to phenotypic variation, we will look for the connection between these structural variations and possible effects on gene expression.
Shedding Light on Fractals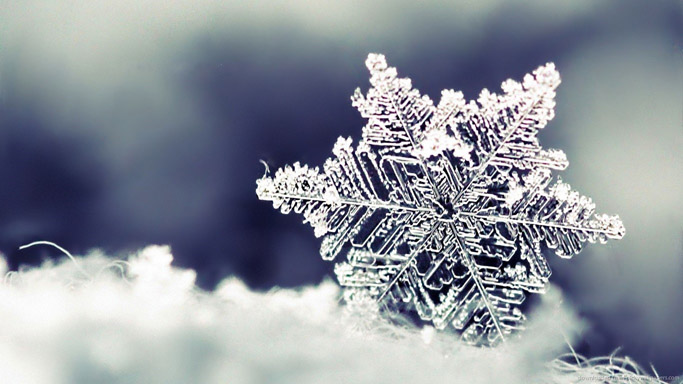 We live in a three dimensional world, so we know what a three dimensional object is (for example, a ball). We can also understand two dimensional (a circle), even one dimensional objects (a line), but would it make any sense to talk about non-integer dimensions, such as 2.65 or 1.3? It turns out it would; such objects are called fractals. They can be easily found in nature if you know where to look. Many different physical processes, such as diffusion, aggregation and electrical discharge, result in fractals. Through the analysis of the incipient structure we can gain valuable information on the underlying microscopic process.
In this project we will investigate the properties of fractals arising from aggregation of colloidal particles using light scattering techniques which are used in many modern experiments. In the course of the project we will design and construct the apparatus, write the necessary software and conduct a numerical simulation of the aggregation process. Through the comparison of the experiment and the simulation we will gain information on the process governing the growth of the fractal cluster.
Targeting Cancer Cells using Functionalized Nanoparticles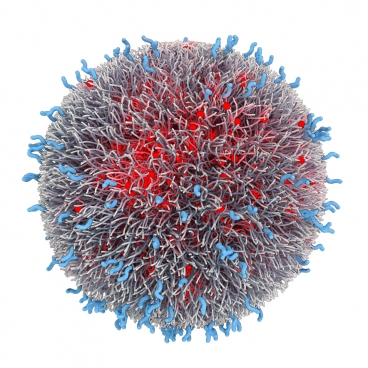 One of the major problems in cancer treatment is that cancer cells are hard to distinguish from the healthy cells. This makes it difficult to design a drug that kills only cancer cells but does not affect the healthy ones. The cancer cells do however tend to overexpress certain membrane receptors. Membrane receptors are special proteins located in the cell membrane, which allow the cell to communicate with the outside world. In the recent years a novel idea based on multivalency allows us to sharply target only cells with receptor population above a certain threshold. A multivalent particle is a particle that can form many simultaneous bonds. Therefore, we can design a drug that attaches only to cancer cells but not to healthy ones. Modern computers allow us to test and refine these ideas with simulations before experimenting with new drugs on actual patients.
In this project we will be using Monte Carlo computer simulations to design a good targeting system for drugs. Specifically, we will focus on targeting cancer cells. The nature of this problem is very interdisciplinary and we will explore relevant concepts from physics, chemistry and molecular biology. We will aim to cure our virtual patient by designing a multivalent nanoparticle that will only attach to cancer cells (thus killing them) but not to normal cells. We will design the nanoparticle properties, how many simultaneous bonds can it support and what should be the dosage (how many nanoparticles should we administer to the patient).
Human Microbiota: Friends or Foes?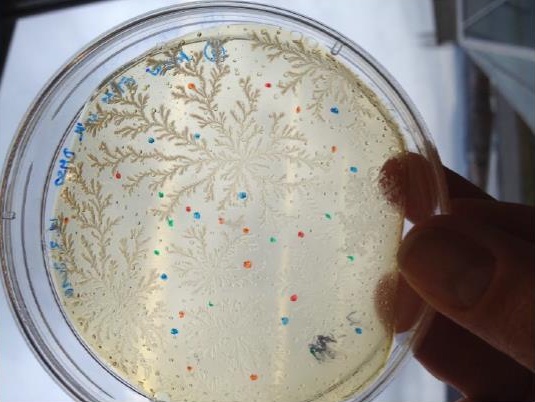 Our body hosts more than a thousand different varieties of microorganisms with a complex distribution of microbial communities within specific sites. The community of microbes colonizing the human body is referred to as microbiota. These microbiota play essential roles in energy metabolism, regulating our immune system and more importantly act as protective shield preventing pathogenic bacteria from colonizing our body. Disruption of the microenvironment and the colony architecture comprising of specific species of microorganisms can often disrupt the delicate balance of our local microbiota leading to harmful side effects or even diseases. Such imbalance in microbiota is associated with many well-studied disorders such as autoimmune disease, obesity, eczema and psoriasis.
In an effort to make the students appreciate this inter-individual and also intra-individual microbial diversity, this project will offer an opportunity to learn basic microbiology technics like bacterial cultivation, Gram staining and biochemical tests that will help them identify their own bacteria. Furthermore the students will get to know some biotechnology techniques like bacterial transformation, DNA extraction, PCR and transgenes detection. In the course of this project, the students will be challenged to ask questions and to use their critical thinking.