Projects
No driver's license needed!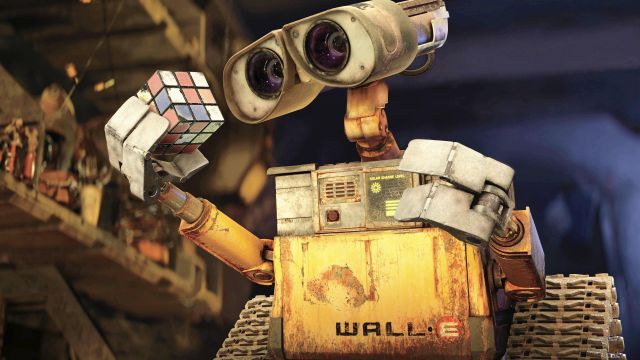 Self-driving cars are no longer the stuff of science-fiction. This idea is being developed all over the world because many believe that, in principle, all the necessary ingredients are available to make them a reality. This is transformational technology, where robotics, artificial intelligence, software engineering, physics and mechanical engineering meet. If this effort is successful, it stands a good chance to be one of the defining technological breakthroughs of the 21st century and change the world we live in.
There is no better way to understand something than just going out and doing it yourself, which also happens to be exactly what we will do. We will use a raspberry pi (a basic, tiny computer) and try to put wheels under it so the computer can drive itself around a track, using only a camera. This will be a big challenge, involving:
+ Engineering: the car, the camera and the computer are all components of the eventual self-driving car. We will need to figure out how to best build that single machine.
+ Software: Putting all the components together does not only need to happen in the physical world, it also needs to happen inside the "brain" of the car, which would be the computer. We will design the software that makes this happen.
+ Artificial Intelligence: our computer needs to be "intelligent", capable of getting camera-images as inputs and figure out what they mean to stay on track. This will be a challenge in its own right, apart from the software part.

The end-goal of this project is a miniature self-driving car that can drive itself around a track without human intervention.
Do we really need animal testing to keep us safe?
(pdf)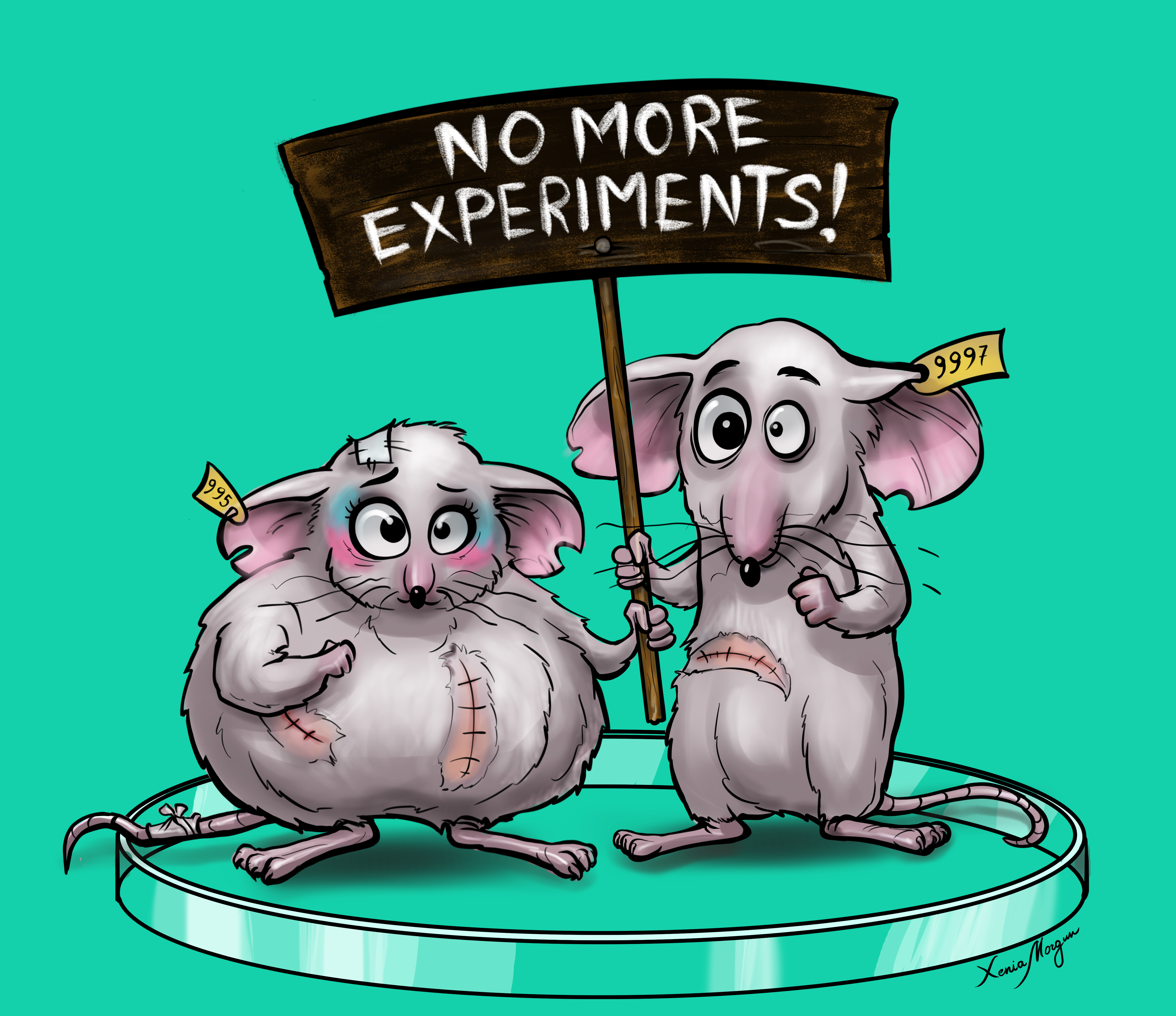 Here is a quick trivia question: is the use of animal experiments sufficiently reliable and relevant to trust our everyday products are safe?
Cosmetics and personal care products play an essential role in all parts of our lives. However, this means we are repeatedly exposed to their ingredients for long periods of time. In recent years, there has been a move against testing on animals due to the potential harm and suffering it causes these species, especially for "vanity products" such as cosmetics. As a result, the European Union banned the testing of cosmetics ingredients in animals from March, 2013. Without being able to use animals, there is a much greater need for alternative methods, which could provide a better understanding of the potential adverse effects of chemicals on humans, and ultimately benefit everyone.
In this project, we will learn how new cosmetic ingredients could be assessed in the European Union without the use of animal tests by analysing the labels of personal care products. We will explore the role of the Three Rs (Replacement, Reduction and Refinement) in animal experiments and the existing alternative methods to animal testing. We will apply these principles to cosmetics ingredients using a freely available database of information on harmful effects as well as computer models such as machine learning that allow us to predict potential harmful effects from chemical structure and without the need for testing.
MIMICKING NATURE IN A CHEMISTRY LAB
(pdf)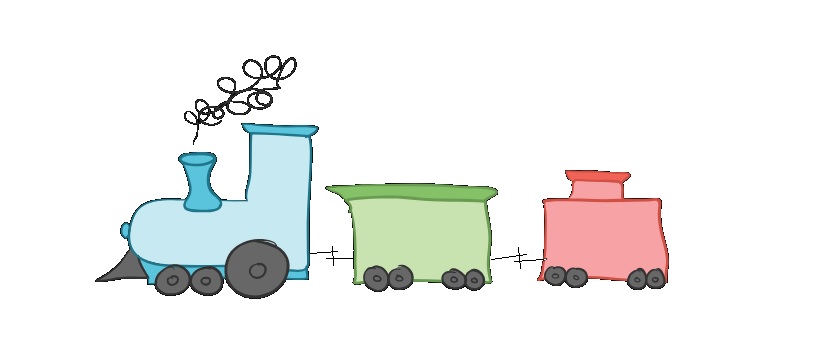 If you were asked to name of one important large molecule that you carry in your cells, your answer would most likely be "DNA". Indeed, this bearer of genetic information is by far the most famous biological molecule. However, it is less known that almost all functions in cell, such as transport of small molecules (e.g. water) and immune protection, rely on an entirely different set of molecules – proteins. While DNA is made of four nucleotides (A, C, G, T) and has a unique shape, proteins are built using twenty different building blocks (amino acids). The human body produces a part of amino acids, however some of them can't be produced and instead must be taken by food. Deficiency of some amino acids can lead to development of serious diseases, which are related with growth problems, hair loss, walking problems, etc. To investigate and solve the problems related to proteins, peptides (common name for short proteins) and amino acids, we don't have to rely on the Nature. Instead, the chemists can prepare all these structures in the lab!
In this chemistry project, we will try to answer how reactions that Nature does very easily can be prepared or even improved in a flask. You will learn about techniques for detecting and characterizing amino acids and peptides, as well as methods for isolation of amino acids from natural sources. You will become familiar with and make models of amino acids, do chemical synthesis in a lab and finally learn how determining the structure of the synthesized molecules is much like solving the puzzle consisting of spectroscopy data (mass spectrometry and nuclear magnetic resonance) in our case.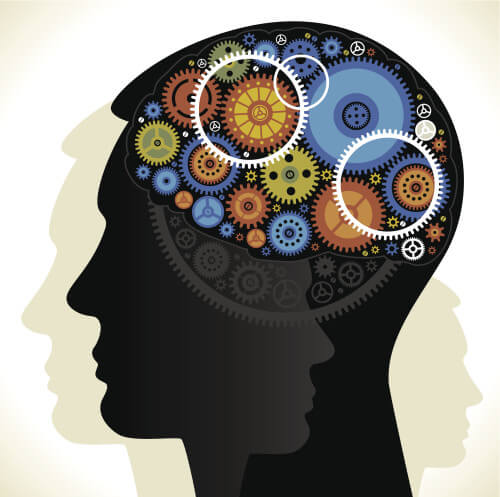 Every one of us makes a billion decisions every day. Should I turn right or left here? Should I eat my snack now or save it for later? Some of the decisions we make require knowledge obtained through many years of studying, while others are simply based on our senses and intuition. Some decisions we make unconsciously and fast, while others require days and weeks of preparations. How do people make such decisions is a mystery that fascinated scientists for centuries, from philosopher Renee Descartes to the Nobel-prize laureate cognitive scientist Daniel Kahneman. Answering this question requires an effort from various scientific fields, including neuroscience, cognitive science and computer science.

A great polygon to study how humans make decisions are video games: they allow us to quickly analyse large quantities of decisions and adapt the scenario on demand. To better understand how humans make decisions, the following two projects will investigate the problem from two different perspectives - neuroscience and artificial intelligence - by means of video games.
Decoding the human brain (project leader: Alexandre Kempf): In this project, the participants will learn the basics of neuroscience and study the cognitive functions in human brain. Our main tool to peak insight the brain will be EEG measurements - a popular method to study cognitive functions. We will explain and analyse the pros and cons of most of the techniques used in neurosciences, and will dive into the numerous signals the brain emits. The final goal of the project will be to play the game of "Breakout" through a brain-computer interface realised by EEG: the player will be able to play the game by performing some mental activity instead of using a keyboard. To achieve this, we will need some help from computer science. In short: It's going to be a lot of fun!
Mimicking the brain (project leader: Sebastijan Dumančić): In this project, we will reverse-engineer the process of human decision making. We will develop an artificially intelligence agent, a computer program, that plays the game of "Breakout". We will pay the special attention to modelling the process of learning - instead of programming every possible situation an agent can experience, we will give it ability to learn from the demonstrations. In order to do so, we will have to collect a large collection of demonstration how to play the game and develop a mathematical model of how we, humans, learn. The main challenge will be to boil down the learning ability to an algorithm a computer can execute. In short: it's going to be super fun!