Projects
Growth Curve: Road to the Stellar Structure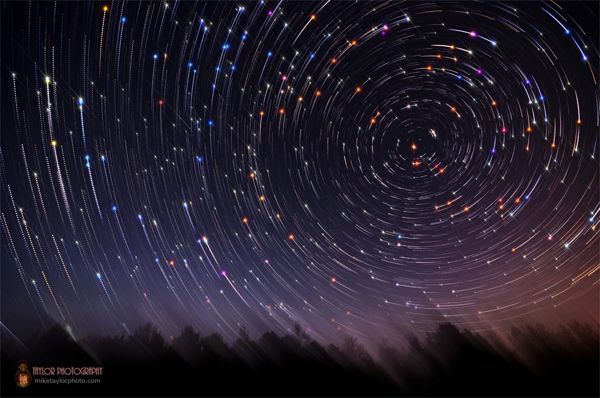 How is the light from stars we see today influenced by the conditions they were born in? Stars emit energy in the form of light and from the distribution of energy in the light we are able to recognise many of their characteristics. From these characteristics we can determine important stellar parameters which give us insight into how that star formed. Star formation is a crucial part of stellar evolution, so learning about the conditions under which star was formed we can predict its entire life. Through evolution of the technology now we are able to compute many different simulations. One of them is computing synthetic stellar spectrum, based on which we are able to examine the conditions under which stars are formed.
Determining the stellar parameters is the toughest and one of the most fundamental fields in astronomy. This project is about constructing the precise growth curve for the Sun, and to provide an algorithm that will be used for finding the growth curve of other stars and their parameters. Students will have to identify lines, FeI and TeI, in the stellar spectrum and to derive some data from it. They will learn how to program in C++ and MATLAB, how stellar spectrum is formed, and what they can determine from it. Knowledge that students will get, working on this project, can be used and in other fields like chemistry, biology, geology etc.
Can a Heart be Broken?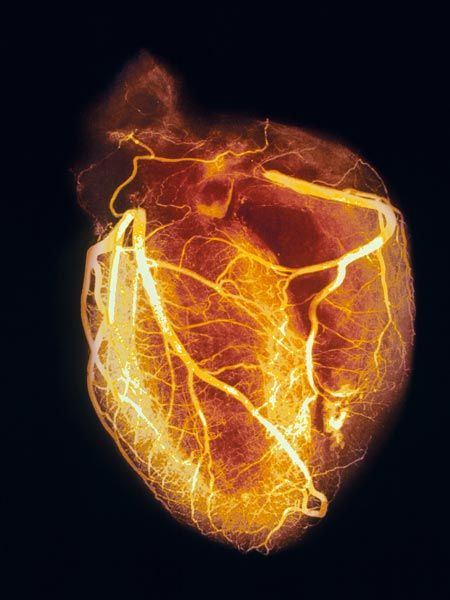 Throughout the history the human heart has served as a symbol of life, love, emotion, intelligence, and reason. At one time, philosophers even believed that the heart, rather than the brain, was the organ of consciousness. Thanks to science we now know some astonishing facts about the importance and function of the heart. From the moment heart begins beating until the moment it stops, the human heart works tirelessly. It is a vital organ characterized with a flow of electrical impulses from one part of the heart to another. These impulses cause the heart to contract and relax, pump blood to the body and vital organs. Abnormal electrical impulses cause the heart to beat too slow, too fast, or irregularly. Cardiac abnormalities are one of the most common diseases among the population, specially the elderly. Therefore, it is important for science to understand the mechanisms how a healthy heart works.
The main goal of this project is to explore and learn about the mechanisms during the heart contraction and relaxation and how various abnormalities affect the healthy heart. We will be measuring and interpreting the electrocardiogram of the human heart (participants themselves). Also, we will be dealing with vascular distensibility and functions of arterial and venous system. As many of you already know, blood consists od plasma and eritrocites, so we will explore their function and how they can change depending on state of organism (dehidration or hiperhidration). "Time is life itself, and life resides in the human heart." , speaks for itself the meaning and the benefits of this project.
Electric Shocks and Gambling: the Hydrogen Bond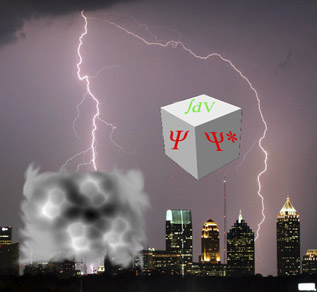 Hydrogen bonds are not-so-well-understood chemical bonds between a hydrogen atom and some more electron-greedy atom not covalently bound to it. Those bonds are of uttermost importance to us, life forms. It is because the water, by having ability to form hydrogen bonds, isn't a gas at room temperature, but a well-behaved liquid in which the biological processes can persist. A hydrogen bond keeps our biological ID card, the DNA, in one piece, and enables the elasticity and the strength of nylon stockings. It is the cause of adhesive ability of some glues, and good miscibility of ethyl alcohol and water in beer.
In this project we will investigate some more intriguing consequences of hydrogen bonding in crystals. As many organic molecules have both hydrogen and electronegative atoms in their structure, they crystalize in specific motifs dictated by hydrogen bonding. Localization of hydrogen in that bond is very important for crystal symmetry and its electric properties. Our goal will be to determine what is the mechanism of particular hydrogen bond formation. We will synthetize chemical compounds which, when crystalized, exhibit hydrogen bonding in their structure. We will also assemble an SSNMR (solid state nuclear magnetic resonance) instrument which we will use to measure the properties of crystals and even simulate the bonding with the help of a computer and quantum chemistry. Participants will gain knowledge in chemistry, quantum physics, solid state physics, electronics and computer modeling. What does it have to do with electric shocks and gambling? Hop in and find out!
Robot Obstacle Avoidance System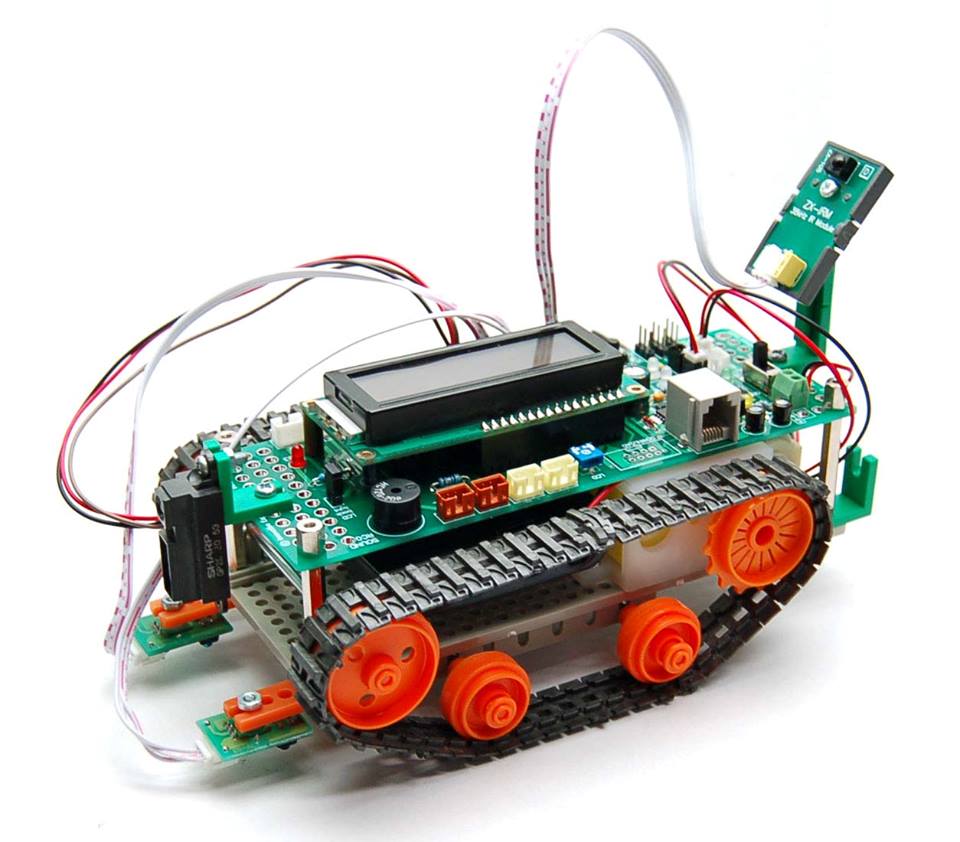 We are aware of the presence of all kinds of electronics systems in our everyday lives, but have you ever wondered how do they work? What makes it possible for phones to transmit voice, for planes to fly safely, for refrigerator to keep the food cold? All those complex systems rely on various embedded systems. Embedded system design is an engineering field which studies the design principles of electrical systems which are embedded in some larger system and designed to perform some dedicated function. The heart of an embedded system is often an electrical device called a microcontroller which performs the task of controlling the whole embedded system. The field of robotics greatly relies on embedded system design because many components of a robot are actual embedded systems. Every sophisticated robot requires a system for navigation through unknown environment in order to fulfill some other task. Obstacle avoidance system is fundamental component of any robot navigation system.
In this project we will use a mobile platform to construct a fully functional robot that can successfully avoid obstacles. The participants are going to design an embedded system to perform the obstacle avoidance task of the robot. They are going to program the microcontroller to drive the robot motors and to perform data acquisition from proximity sensor mounted on the robot. By using data acquired from the proximity sensor the participants are going to program the microcontroller to detect obstacles and change robot movement direction in order to avoid them. Finally, they will perform a series of measurements in order to describe the properties of the constructed robot.
Water and Rock: A Deadly Combination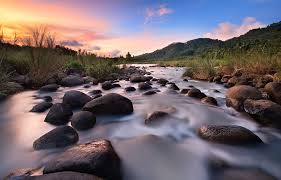 Planet Earth is artificially separated into different spheres, from ones that provides animals and plants with necessary gases like oxygen and carbon dioxide, to spheres that provides living beings to live (walk) and thrive (swim) on like lithosphere and hydrosphere. Not only that living beings are connected through these so called spheres, spheres themselves are connected and mutually dependent. Their composition is ever-changing because the planet Earth is a dynamic ecosystem in which conditions vary through time and space.
This project will be focused on mentioned changes in the environment aiming on the hydrosphere-lithosphere boundary. Participants will learn how geology as a science can be of significance in the study of the environment. The project includes fieldwork, laboratory and outdoor monitoring, data analysis and interpretation. Final result of the project will be a poster containing gathered and analysed data with a viable interpretation of changes in the studied environment (Croatia, Slavonia county).