Projects
Polymers: the Art, Science & Technology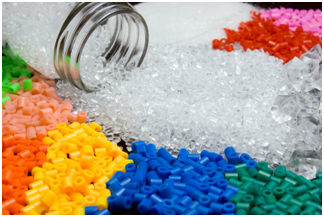 Polymers are man-made or natural materials of great importance for science, industry and everyday life. They are building blocks of almost anything you can imagine (literally, from plastic coffee spoon to the airplane) and have made our lives easier in numerous ways. PE, Nylon, Teflon, Kevlar and Plexiglas have become so popular that today over 200 million tons of these polymers are produced annually. Polymers are not only cheap, durable and easy to cast in various shapes, but also whole spectrum of desirable chemical and physical properties can be obtained, if one is familiar with polymer chemistry. If you believe polymers are those blubber things used only by mad scientists, think again. Human beings are in fact made of polymers! DNA, RNA, proteins and polysaccharides are all polymers, and evolution of life itself was enabled due to polymer properties of these biomolecules.
This project has a goal to explore the intriguing chemistry of polymers. We will synthetize a few synthetic and natural-occurring polymers, and measure their physical and chemical properties. The participants in this project will learn about polymer and macromolecular chemistry and gain valuable laboratory skills and experience. Advanced methods like vapor pressure osmometry and basic thermogravimetry will be used in our work.
Ancient Volcanos in Slavonia (Croatia)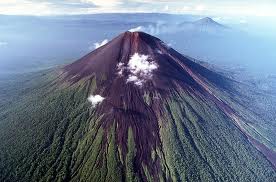 Main goal of geology as a science is to understand and explain the history of our planet through evolution of environments and life. Our area (Croatia, Slavonia county) throughout the history has undergone all sorts of changes, causing vastly different and unexpected environments and life forms. At one point in the history of our planet, Slavonia county was a deep ocean disturbed with gurgling volcanic islands, whose evidence is today seen in geological complexity of Slavonia Mt. As the planet Earth is constantly changing, to predict the future processes, first we must understand the past, for which the geology gives us necessary tools.
The goal of this project is to learn skills and programs to accurately collect, understand and interpret geological data. It is expected that participans complete field work, and independently make sedimentological, paleontological and facies analysis of collected and given samples using microscopes and referent literature. The main objective is to discover types of environments evolving on particular outcrops, and its given geological scale. After finishing this project the participants will aquire the basic knowledge of geology and its means of understanding and explaining the world around us. They will go through fieldwork, sample analysis and interpretation of deposits using classical methods and programs. This project will therefore give participants insight in how to read and explain worlds long gone, from tracks left to us to decipher.
Organisms with Altered Genomes – How and Why?
Organisms with artificially altered genetic material are called genetically modified organisms (GMOs). These organisms contain their own modified or completely foreign genes called "transgenes". In last two decades GMOs were a topic of extensive and controversial debates among experts and non-experts worldwide regarding their usage in food, drug and vaccines production. GM food is produced extensively, especially in USA, but there are also GMO free zones where the planting of altered seeds and sales of the GM food are completely restricted. Proper manipulation of GMOs is regulated to prevent their unwanted spread in the environment. GMOs are often considered dangerous for human health and the environment, with reasons that include potential gene transfer to other organisms, particularly antibiotic resistance genes, decrease of biological diversity, allerginicity and gastrointestinal problems. First genetically modified plant was tobacco, but the first GM plant on the market was tomato Flavr Savr, with blocked gene responsible for ripening. There are also a lot of other examples of genetically modified organisms, like malaria resistant mosquitos, GM fluorescent zebrafish, golden rice and many more. Arabidopsis thaliana is a widely used plant model organism in molecular biology. Like other plants, Arabidopsis can be transformed with genes that can give it better features, for example protection against insects, herbicide tolerance, etc. Nowadays it is of huge importance to know how to detect presence of transgenes in organisms and how to handle such organisms.
During this project, students will try to detect presence of transgenes in different Arabidopsis plants. To be able to do so they will enter the exciting world of molecular plant biology and get familiar with basic methods used in molecular biology, like nucleic acid and protein isolation, as well as plant, bacterial and animal transformation methods. Aside from practical skills gained during the project, students will be able to complement their theoretical knowledge in basics of genetics, biochemistry and molecular biology which will enable them develop their own critical scientific opinion regarding this ever striking theme.
Touch Screens are History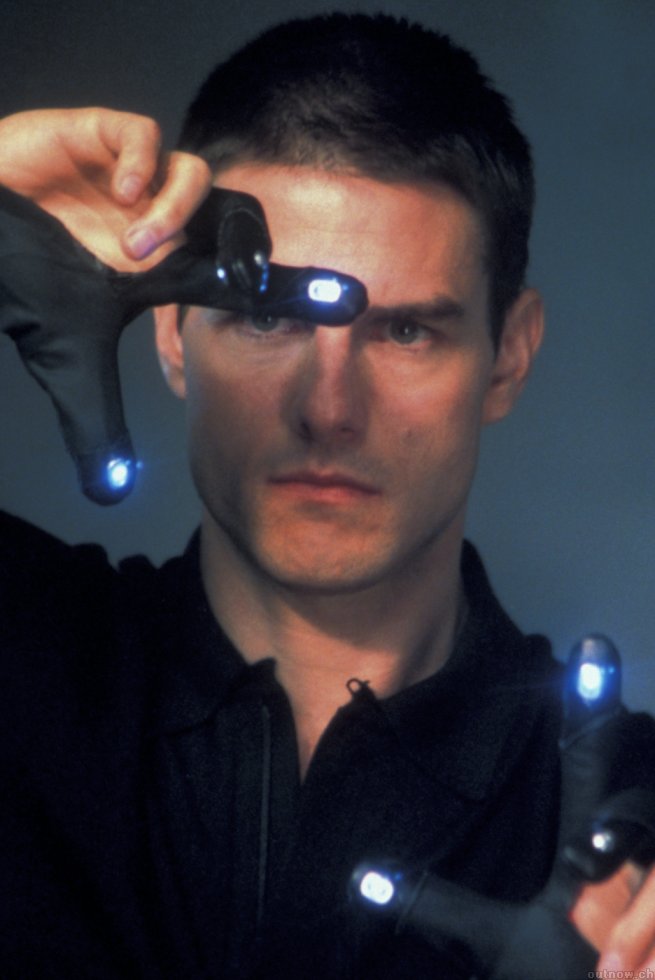 Have you ever wished that you can control your computer without a keyboard and a mouse? Changing a channel on TV without remote control? This can be accomplished by using image processing and machine learning. Image processing is an engineering field which studies the way we can extract useful information from images. On the other hand, machine learning is a branch of artificial intelligence that deals with self-learning algorithms. Both of these disciplines form a core research area within engineering and computer sciences. For this project, we will use neural networks, one of the most popular machine learning methods, which imitate processes in the human brain.
In this project we will make a program that recognizes which number is written using fingers in front of the camera. At first, students will be introduced with more complex approach to programming in the programming language "Matlab". For data acquisition, students will record the movement of fingers with a camera. Videos obtained will be used to collect the data for our learning algorithm. Information from the videos will be extracted using a very successful method called Hough transformation and then used as input for the neural network. As a result, we will find out which number has been "written".
When Physics Meets Biology in the Field of Liquids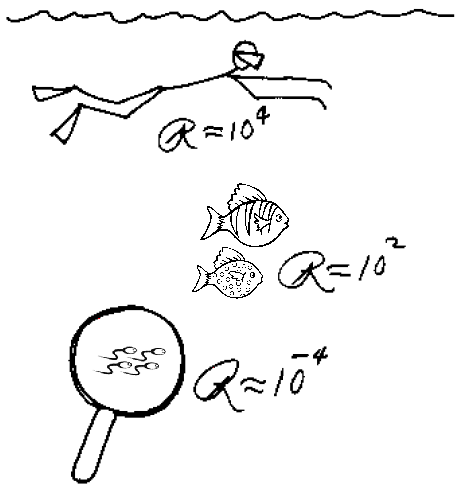 In the course of evolution nature has developed many interesting phenomena. Some of them are insect locomotion on water, motility of flagella and cilia and transport of water into high plants. Despite different observations of the mentioned biological examples, the understanding of their fundamental principles is based on physical rules of liquids, such as surface tension, Reynolds number and diffusion. The cited biological processes attract considerable attention not only because of their fundamental importance in biology but also because of their practical application. We can implement these biophysical properties into devices, such as artificial cilia, or methods for measuring, such as the red blood cell sedimentation test, which belong to the field of bionics.
The aim of this project is to understand some liquid properties from both physical and biological point of view. We will start our research with random movement of molecules. We will measure diffusion constants using a camera and computer analysis. We will then proceed by examining molecules that stick together. Generally this leads to two effects: one is surface tension which will be measured with torsion balance and capillary rise, the other is called viscosity and happens when parts of liquid flow at different velocities. We will measure viscosity with dropping spheres and with capillary viscometer. Our understanding will be expanded by outstanding experiments and biological examples. In the end we will see how to apply these mechanisms to develop new technologies. Participants of this project will become aware of the physics importance in its explanation of the natural phenomena and of the existence of interdisciplinarity in science that bridges the gaps between different branches.
The Art of Playing Games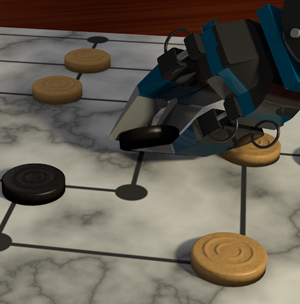 Thinking has always been entertaining to us. Especially so when it has helped us to win some advantage. That is when our intelligence comes into force. And living is often like playing games. Humans played games from the prehistoric times. Well-known ancient games from Africa, China, and India are still popular today. But can we understand how and why someone can win a game? What does it take to know which moves take us to victory and give the opponent little or no chance? And if we could understand this, could we teach a computer or a robot to play and win games over humans? Being able to choose a good and intelligent strategy is important both for playing games and for solving many real-world problems. The field of Artificial Intelligence provides a solid theory, but every game is a little bit different and requires your own wit to get involved.
We will experiment with a collection of games, focusing on board games. The aim is to design and implement a program that can play a game against a human. We will demonstrate how search algorithms, min-max heuristics, game theory, reinforcement learning and evolutionary algorithms can be used to design intelligent game playing agents. For this purpose, will use the programming language Java. We also plan to bring a robot arm that will be connected to the program so that the robot could play games against people. Except AI, the participants in this project will learn about programming, computer science, and get acquainted with computer vision methods in exciting ways.