Projects
Molecular origami – The art of protein folding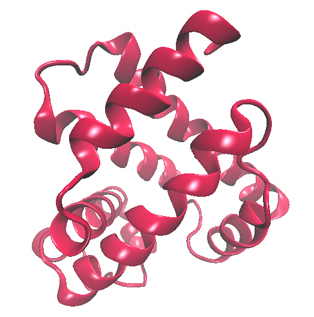 Origami is the ancient Japanese art of paper folding – simple movement of paper into various shapes and forms some of which have the potential of achieving astonishing complexity. Similarly to the origami of paper, nature has taken polypeptides and folded them into very complicated structures. Protein folding is the conclusive step of the information transfer from DNA to the proteins. Failure of a protein to fold correctly can lead to the formation of aggregates and is a probable cause of an increasing number of disorders such as Alzheimer's and Parkinson's disease. Despite the fact that protein folding has been one of the central subjects of structural biology for almost 50 years, the mechanisms of the folding process continue to be a source of important and exciting questions.
The challenge of this project is to study the mechanism of protein folding of a small protein involved in oxygen transport – myoglobin. Different biochemical techniques will be used in order to purify and characterize the protein. Spectroscopic methods (UV/VIS) will be utilized to examine the influence of various factors such as denaturants, temperature and crowding agents to myoglobin folding process. Aside from the practical knowledge gained throughout the project, students will get acquainted with the basics of protein science, biochemistry and physics that lies beneath the spectroscopic methods used.
The dark side of probiotics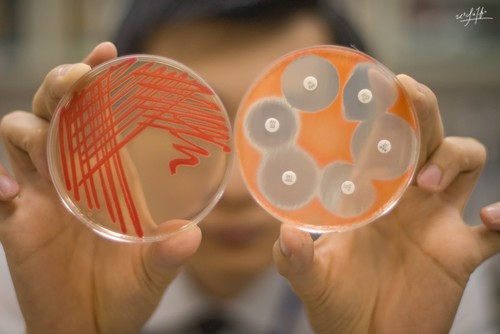 The development and spread of antibiotic resistance in bacteria is an emerging public health issue worldwide. As new superbugs occur, there is an increasing demand for limiting the spread of antibiotic resistance traits among bacteria. Normal gut flora is our important partner in processes of digestion and protection against pathogens. For example, Escherichia coli, which is our normal gut inhabitant, produces vitamins and together with other bacteria competes with pathogens for space and food, therefore limiting pathogen growth. In conditions of imbalance, some of them, so called opportunistic pathogens, can take advantage of the newly occurred situation by causing diarrhea, urinary tract infections or even septicemia. Benefits of probiotics, especially bacteria Lactobacillus (LGG) is well acknowledged, but their less beneficial features are becoming a matter of debate. For instance, they might be resistant to some antibiotics, which could represent a big problem as the consumption and interest in probiotic products is increasing.
In this project, participants will try to address some of the striking questions regarding antibiotic resistance development and spread in bacteria. More precisely, we will mimic processes of in vivo antibiotic resistance traits transfer between representatives of normal gut flora, probiotics and gut pathogen. Students will learn the basic technique of bacterial cultivation and biochemical and molecular methods of their identification. Furthermore, they will use molecular techniques and bioinformatics software to engineer vectors that express antibiotic resistance and fluorescent reporter genes. To enable transfer of these vectors between bacteria, they will implement methods of chemical transformation, electroporation and conjugation. In the end, successful transformants will be screened and selected by using various molecular microbiology techniques.
Modeling plant geometry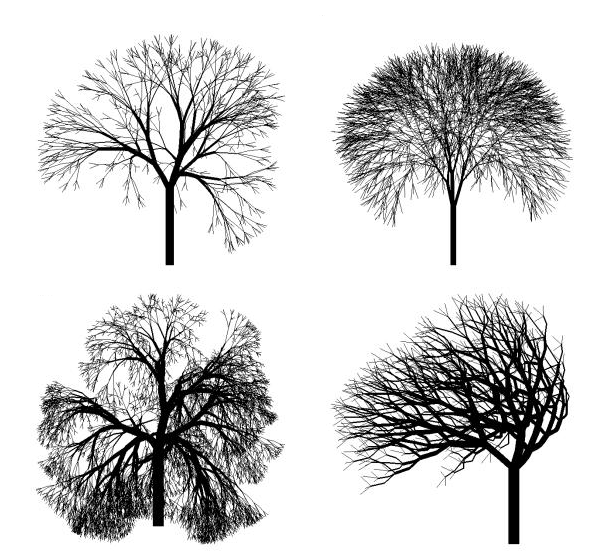 Try to accurately describe the shape of the table at which you are sitting. You might say, "A rectangular slab with four perpendicular legs". Now go outside, take a look at the nearest tree, and see if you can do something similar. Doesn't quite work out that easily, does it? While trees and plants seem to be at the bottom of the complexity scale amongst all of Nature's masterpieces, both their shape and their growth are actually quite complex. Trying to describe them with regular Euclidean geometry is doomed to fail; rather, a fractal model is needed. L-Systems - systems that involve rewriting symbols in a string - are an example of such a model, and even simple systems can generate complex patterns. These kinds of systems are used in the graphics industry, such as in computer games or computer-generated imagery in movies.
During this project, students will explore the world of L-Systems in order to try and create models of known plants and trees. This involves an investigation in the theory behind L-Systems, some of the characteristics of fractals, turtle graphics, and computer graphics and programming in general. The models will be implemented on a computer, and should generate vivid and tantalizing pictures. They will be asserted against real life facts, which requires collection of data: apart from theoretical computerwork, students will venture into the fields and forests in order to acquire accurate measurements of local trees and plants.
Neuron as an electrical circuit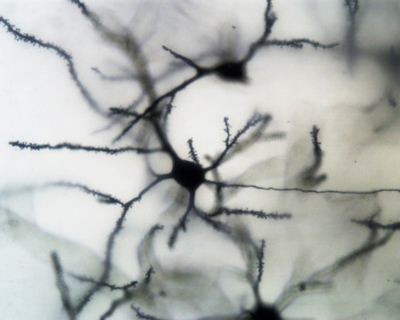 Ever wondered how the pain of stepping on a LEGO brick comes from your foot to your brain? Sensations are propagated through nerves as chemical signals – between two cells, and as electrical signals – along a single nerve cell. An electrical signal is a change in voltage of the cell membrane, which travels along the long cable-like part of the nerve cell - axon. Cell membrane can therefore be imagined as an electrical circuit. Such model of a nerve cell is a powerful tool in investigation of a nerve conduction block – the occurrence when specific stimuli on the membrane can block the propagation of other signals through the nerve cell. It has been shown, by this kind of a nerve cell model and experimentally on animals, that specific electrical stimuli can block other signals, completely and reversibly. Probable medical applications are obvious: if we can stop the signal through the nerve, we can stop the pain; or otherwise control nervous system actions. This method of a nerve block, if shown to be successful, may be invaluable to cases of spasticity in spinal cord injury or multiple sclerosis, or to chronical painful conditions, such as cancer pain, in cases resistant to pharmacological treatment.
In this project, participants will use the Hodgkin Huxley model to simulate signal propagation through an axon of a nerve cell. We will develop a computer simulation and use it to examine different kinds of electrical changes in a nerve cell when constant or periodically changing stimuli is applied to the cell. Our final goal will be to investigate the circumstances under which a nerve block is possible. Through this project students should understand how biology, physics and computer science may be inseparable in modern scientific research.
Scientifically approved prediction methods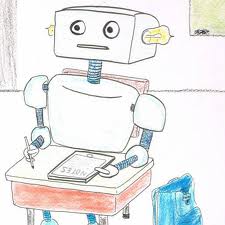 Ever wondered how machines can predict future events or things like your favorite song? The answer to this question is machine learning, a branch of artificial intelligence. This scientific discipline is concerned with the design of algorithms that allow computers to evolve behaviors based on empirical data. One of the most popular machine learning methods are neural networks, which imitate human brain, and two statistical methods - support vector machines and decision trees. There are a lot of applications for machine learning, such as detecting diseases, computer vision, predicting prices on stock markets. Detecting one person's taste is a typical machine learning problem: your list of favorite songs is used to recognize harmonical patterns that together make your taste for music.
In this project, we will make a program that will learn all about your music preferences and, among a large set of songs, choose the ones that best suit your taste. For this we will use the programming language Python and one very intuitive machine learning method based on decision trees, called Random Forest. Also, we will study some parts of music theory to process our data and make it more knowledgeable. We will learn how to choose and prepare data, but also how to deal with a large amount of data. At the end, you will learn some statistical evaluation techniques which you can use to measure the efficiency of our method. We will try to keep the solution of the problem at a very general level, so, once you have implemented it, you can use it for other machine learning problems as well!