Projects
Breaking the rules – intrinsically disordered proteins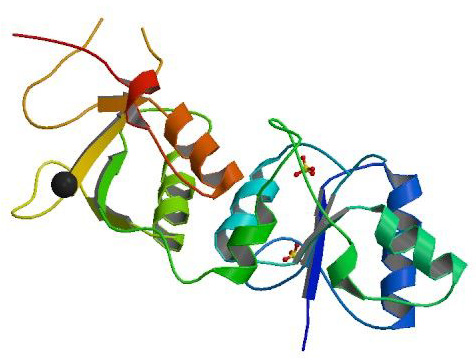 Proteins are among the most important molecules in living organisms: they take part in almost every process within cells. The majority of proteins have a well-defined space arrangement of their constituting parts – amino acids. Throughout the 20th century scientists believed that a prerequisite for proteins to function was their ordered structure. However, 10-15 years ago a distinct type of proteins was defined that defies this rule. They are called intrinsically disordered proteins (IDPs). The fact that they carry a certain amount of disorder in their structure distinguishes them from most other proteins. Disorder is known to help IDPs in carrying out their essential functions. However, it doesn't come without a biological cost: disorder may have a role in the development of Alzheimer's and Parkinson's, neurodegenerative diseases that affect millions of people around the world.
In this project, we will try to answer some of the crucial questions about IDPs. We will use bioinformatics tools to predict the amount of disorder in our proteins. In addition to that, we will investigate how the basic characteristics of amino acids affect the prediction of disorder. To distinguish between structured proteins and intrinsically disordered ones we will use experimental techniques such as different types of electrophoresis. Some of the properties of IDPs like resistance to chemical denaturation and heat will help us in that process. Finally, by using a computational approach through molecular dynamics simulations we will try to conclude what is the functional role of disorder in our intrinsically disordered protein.
Automatic speech recognition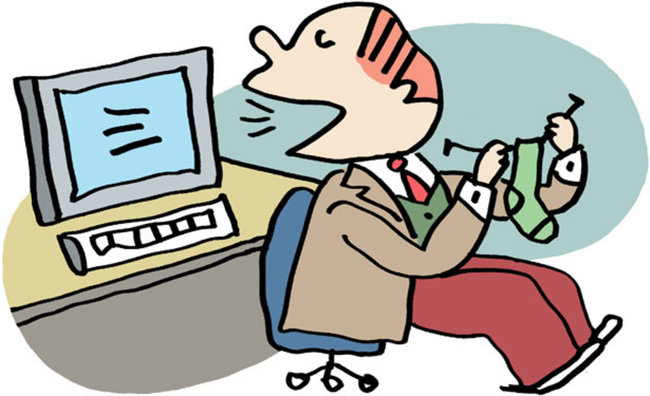 "Tea. Earl Gray. Hot." are the words captain Jean-Luc Picard would say to the replicator in order to get a cup of his favourite beverage. It is also a good example of automatic speech recognition - the process of converting spoken human speech to text. The idea of being able to talk to machines is still as exciting now as it was back in the time when SF classics such as "2001: A Space Odyssey" or "Star Trek" presented it in such a vissionary manner. Developed since the 1950s, automatic speech recognition is the focus of development in many scientific and industrial institutions all around the world. CMU, MIT and Microsoft R&D are the flagship examples with a long history in the field. Even after so much research, reaching the perfection of the human speech system remains an ideal yet to be achieved on a computer - it is still an open problem. The need to recognize many different languages further complicates the matter, since every new language with it's specifics requires custom approach. But as computational power drastically increases, more complex and robust systems can be built, bringing us closer to the image of human-computer interaction from the aforementioned fictional works.
In this project the participants will learn the theory behind modern speech recognition systems. The most important part is the "Hidden Markov model" as a representation of the speech pipeline and the core of the acoustic model. Additionaly, the language model is required, containing linguistic information derived from a large corpus of text. To better understand the theory, the participants will implement a concrete speech recognition system using the open source CMU Sphinx toolkit. The participants will create a speech corpus, train and test the speech recognition model on it and meassure the quality of the model's performance using parameters such as speed and word error rate (WER).
Studying chaos in dripping water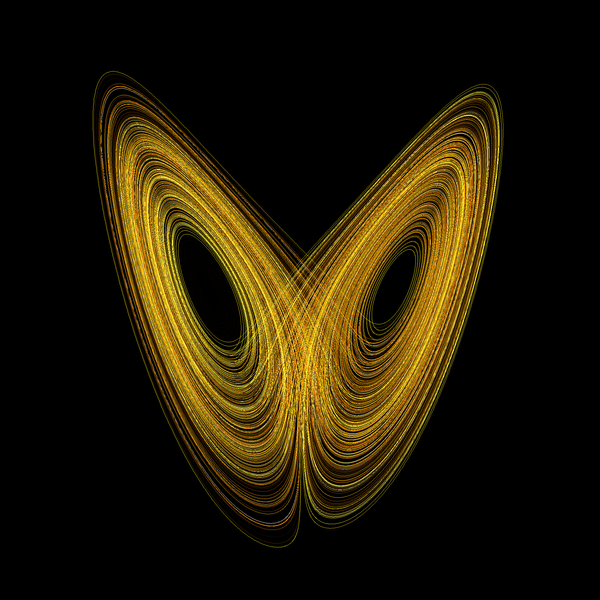 Does the flap of a butterfly's wings in Brazil set off a tornado in Texas? According to the chaos theory there is a strong relation between these two, at first sight, unrelated phenomena. Climate is just one of the systems that are subjects of the chaos theory study. These systems are, in principle, determined by initial conditions, but small differences in initial conditions (butterfly flap) produce very different outcomes (tornado) for chaotic systems (climate), thus making long- term prediction (long-term weather forecast) impossible in general. Although the study of such systems must give up complete determinism, use of chaos theory can provide us with useful information about the system. Chaos theory emerged as a pure theoretical discipline but nowadays it has a wide range of applications from ecology to economics.
A water tap is one of the most ordinary devices, but there is something not so evident about it. As it was researched in 1970's inside chaos theory, the dripping tap provided an example of a system with dynamics which starts completely predictably, and then rapidly becomes unpredictable and chaotic. Dripping tap is therefore an excellent model for understanding basic concepts of chaos theory. In this project, we will measure time between falling drops in the leaky tap system using lasers and electronics, while changing water flow intensity. Our goal will be to examine whether there is transition from regular to a chaotic stage of water dripping via doubling of time between water drops (bifurcation), which is characteristic of chaotic behavior, and to investigate ''chaotic signature'' of the system, known as the strange attractor (one of the most famous attractors, Lorenz attractor, is shown on the picture). We will also make theoretical analysis of the system before measurement and compare our predictions with results. During the project realization participants shall get familiar with basic concepts of physical dynamics and chaos theory, as well as with some topics of advanced mathematics, methods of experimental physics and data analysis.
Modeling tensegrity structures in architecture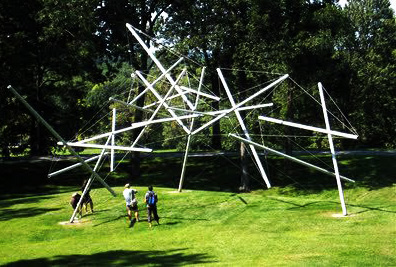 Devised by the great American engineer, designer, inventor and futurist Buckminster Fuller, tensegrity is a concept of physical structure with an integrity based on a balance between tension and compression components. Sometimes called "counter-intuitive structures" because their compression members (e.g. "sticks") are not touching but are connected together with tension components (e.g. "cables"), they produce extremely light and weather resistant structures. Tensegrity systems remain still rather unexplored, therefore offering the pioneering chance for inquiry, with applications ranging from engineering super-structures and needle-thin antenna towers (new WTC in New York) to space-stations of the future.
In this course participants are going to learn how to use software tools like SketchUp and Rhino to create computer models with configurable parameters that can be quickly modified, their physical properties evaluated and their actual dimensions taken to produce construction drawing for building life-sized prototypes. Participants will learn how to evaluate computer models through hand made models. Further, we will modify our computer models to explore the limits of our structure both in scale, as well as in their physical and constructive properties like structural integrity and feasibility on site. We will also explore some other systems of digital modeling and methods of digital fabrication for modeling complex free-form geometry using NURBS, for which we will use rapid-prototyping techniques with a conventional printer for production of actual models. The end goal is to build a larger tensegrity structure model that is approximately two to three meters high. The scale of the model is going to depend on the tools and the material available, and it will be left to the school as an exhibit.